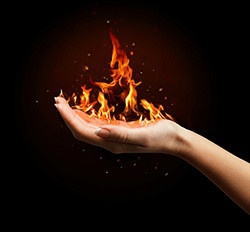 Today we're sharing insight from guest blogger, Andrew Schroeder, Assistant Controller at Gibson. We hope you enjoy Andrew's wisdom and perspective.
Experiential learning. You may remember this as a buzz phrase a few years back, and in some circles perhaps it still is. It has since been replaced by new phrases, but it was a key criterion when I selected a university and a career. Theory has its place, but I believe strongly experience is how we all really learn. In an ongoing quest to learn how leaders develop, grow, and succeed, I believe experiential learning incubates the greatest leaders.By now, you are certainly aware that workforce demographics are changing quickly. Baby boomers are stepping away from their careers to take well-deserved retirements. The rest of the workforce is in turmoil as the Gen Xers and millennials make room for the Gen Zers. None of this really matters, though, if you can grow leaders.
Are you building an organization for the future? Are you building an organization that will be around long after you retire? Will the organization be better, different, and stronger? Can you make peace with that?
The success of our companies and organizations relies on us to be committed to developing great leaders. Great leaders are created, they are not born. Developing leaders is very much like starting a fire. Some leaders have an easier time than others getting started, but the most important thing is what happens once there is a small flame. Is there an environment that allows the flames to grow?
Those familiar with fire know the combustion triangle – heat, fuel, and oxygen. If we want to create leaders, what is the leadership combustion triangle?
Heat is created with the development of leadership skills, honed and perfected through leadership programs and mentor relationships.
Fuel is either an innate desire to lead or it is created through some incentive.
Oxygen is experience. Thus experiential learning plays a key role in the development of a leader.
Experiential learning, when done right, is the oxygen that allows leadership flames to grow into a roaring blaze. If a crucial part of developing leaders is experience, how do we facilitate this learning on our teams? It is very simple; we have to empower employees and teammates to be allowed to make decisions, run point, and interject their ideas into the organization.
If the organization has a clear vision, how do you build the framework for leadership development?
Every project or initiative should be set up with a goal which ties into the vision.
With the goal in mind, the leader or team should construct a plan on how to get to the goal.
The team must then execute the plan.
Regardless of success or failure, there must always be a debrief. This should cover reasons why the team succeeded or failed and how that process can either be repeated or avoided in the future.
When we are developing leaders, or as we develop as leaders, failure is not bad. Failure is a learning experience, and if it is not repeated, it is not to be feared. There are simply not great leaders who have never failed.
Take a look around at the teammates who surround you. The secret to developing great leaders and great organizations is not hidden within generational stereotypes. It is not hidden in the differences between people. The secret is creating a framework where every person can gain experience to grow.
What's The Risk?
What happens if we don't create great leaders? Vision becomes murky, goals are cast aside in order to survive, employee turnover increases, and a talent vacuum is created. If we cannot create great leaders, we face expensive talent vacuums because then we must buy great leaders.
What happens if we do create great leaders? Great leaders inspire even greater leaders. Great companies are lead at all levels by great leaders. These great companies win, not because of a single person, but because they can develop a team of great leaders. When a great leader leaves, there are even greater leaders waiting for the chance to step up.
Let's develop leadership programs and act as mentors to build the heat. Let's work to find people that have the fuel. Let's help create the experiential learning needed to boost the oxygen. If we can do this, we will set the business world on fire!
This content was written and shared by guest blogger Andrew Schroeder.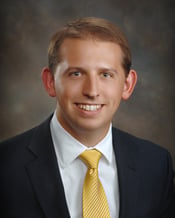 Andrew is an Assistant Controller at Gibson. He is responsible for providing financial reporting, modeling, and analytics of data and trends. Additionally, Andrew assists the CFO with strategic initiatives.
Prior to joining Gibson in 2015, Andrew worked in public accounting, providing both assurance and tax services to clients in a range of industries including manufacturing, printing and publishing, agriculture, and not-for-profit.
Andrew writes a blog focusing on millennial thought leadership. To check out his other posts, visit www.andrewschro.com. Connect with Andrew on Twitter, LinkedIn, and Facebook.