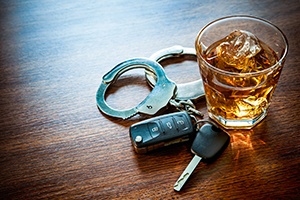 This week begins the National Highway Traffic Safety Administration's "Drive Sober Or Get Pulled Over" national campaign, which continues through Labor Day. Summer is a time to take advantage of the weather, cookout, go to the beach, and enjoy time with family and friends. Unfortunately, during the summer, there is an increased number of alcohol related vehicle accidents.
Approximately one-third of all traffic crash fatalities in the United States involve drunk drivers. In 2017, there were 10,874 people killed in these preventable crashes. Over a 10-year period, from 2007-2017, an average of more than 10,000 people died every year in drunk-driving crashes.
Vehicle crashes are the leading cause of death for teens, and about a quarter of those crashes involve an underage drunk driver. In 2017, young drivers, 16-24 years old, made up 39 percent of drivers involved in fatal alcohol-impaired crashes while young adults, 25-34, made up another 29 percent.
Driving a vehicle while impaired is a dangerous crime. Charges range from misdemeanor to felony offenses. Penalties for impaired driving can include driver's license revocation, fines, and jail time. A first-time offense can cost the driver upwards of $10,000 in fines and legal fees.
There's no excuse for drinking and driving. Take these steps to prevent drunk driving:
If you will be drinking, plan on not driving. Plan your safe ride home before you start the party. Designate a sober driver ahead of time.
If you drink, do not drive for any reason. Call a taxi, phone a sober friend or family member, use public transportation, etc. Download NHTSA's SaferRide mobile app which helps you identify your location and call a taxi or friend to pick you up. The app is available on Google Play for Android devices and Apple devices on the iTunes store.
If someone you know has been drinking, do not let that person get behind the wheel. Take their keys and help them arrange a sober ride home.
If you see an impaired driver on the road, contact local law enforcement. Your actions could help save someone's life.