Today we're sharing insight from guest blogger Ron Kitchens, Chief Executive Officer at Southwest Michigan First. We hope you enjoy Ron's wisdom and perspective.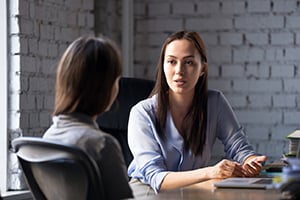 Everyone wants to improve, and everyone knows they need helpful feedback in order to get there. The problem is that giving quality feedback is a difficult talent for leaders to master—and nobody is very good at receiving feedback that may be negative.
However, giving good feedback is the key to keeping your team engaged. Luckily, these discussions do not need to be unpleasant—especially when you use them as opportunities to celebrate success and discuss what's next.
Here is your guide to giving and receiving feedback:

Giving Feedback
You have to remember your purpose. Your role is to build people up, and your feedback should provide your team with what it needs to grow. Think about the leaders your team members could be and give them the vision and the means to get there—every conversation should be one-on-one and tailor-made for each individual. Sometimes this means pointing out the route forward, giving encouragement, or pointing out the occasional obstacle. But no matter what, your focus should always be on moving forward.
At too many organizations, employees only receive feedback once a year during an annual review. The truth is, great organizations do not wait for an entire year to give feedback. Regular, real-time checkups allow your team members to hear what they're doing right and how they can adjust course. It's vital that expectations are clear and that everyone in an organization knows where they stand and that each team member is given the resources they need to succeed.
At Southwest Michigan First, each team member sits down with their mentor partner every 40 days to receive feedback and develop a path forward. We call these meetings "4:40s." They provide a time to discuss individual goals as well as four areas of focus for the next forty days. Our 4:40 process ensures that goals are defined, resources are provided, and strategies for individual and organizational success are developed together and understood. These are the career-changing conversations that simply can't wait for 12 months.

Receiving Feedback
With the internet, and social media in particular, leaders are inundated with comments from all angles, whether they want them or not. You don't have to be a celebrity to be thrown off by the occasional online troll.
But please, don't pay attention to the comment section—that isn't real feedback. Those anonymous online commentators don't want to help you move forward. Rick Warren, who is someone I refer to for inspiration, says that criticism and praise should be like gum; neither is going to provide you the nutritional value you need to grow and be successful. Instead, these kinds of comments should just add a little flavor—whether good or bad—to your analysis without fundamentally changing your mindset or path. Real feedback comes from those with the experience or insight you need to achieve your goals.
When receiving feedback, try to be open and receptive. Not all of it may be easy to hear, and you may have to try not to be too defensive. Remember that this person, usually a mentor, is telling you this to help you in the long run. You can always come back to them with questions, and the feedback can open up new pathways for growth. And whether the perspective was positive or negative, make sure you show your appreciation!

What's The Risk?
Though it may be challenging to master how to give quality feedback and how to handle receiving feedback, these are necessary skills for leaders to work on—without them you risk your team's engagement and your own leadership development.
Always Forward.
— Ron
This content was written and shared by guest blogger, Ron Kitchens.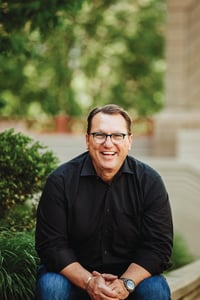 Ron's focus is to lift up leaders by accelerating their impact, influence and well-being in career, family and community. He is the senior partner and chief executive officer of Southwest Michigan First, an economic consulting firm, which has which has grown compounded revenue at 20% annually during his 14 years as chief executive officer.In addition, Ron leads Consultant Connect and is the publisher of 269 MAGAZINE™, a board member of Impact Athletic, the past chair of the Kalamazoo Institute of Arts and a Trustee of Western Michigan University.

Ron is the founder of the leadership conference Catalyst University and the co-founder of NEXT, an invitation-only leadership symposium for global economic development leaders. He previously served on the staff of U.S Senator John Danforth, and he was an elected Alderman at age 21.

Ron is author/co-author of three books, including the bestseller Community Capitalism and speaks globally on leadership, creating thriving, engaged, multi-generational teams and entrepreneurial cultures, and his new book Uniquely You was released in 2019. He blogs and podcasts at ronkitchens.com and can be found on Twitter @ronkitchens.