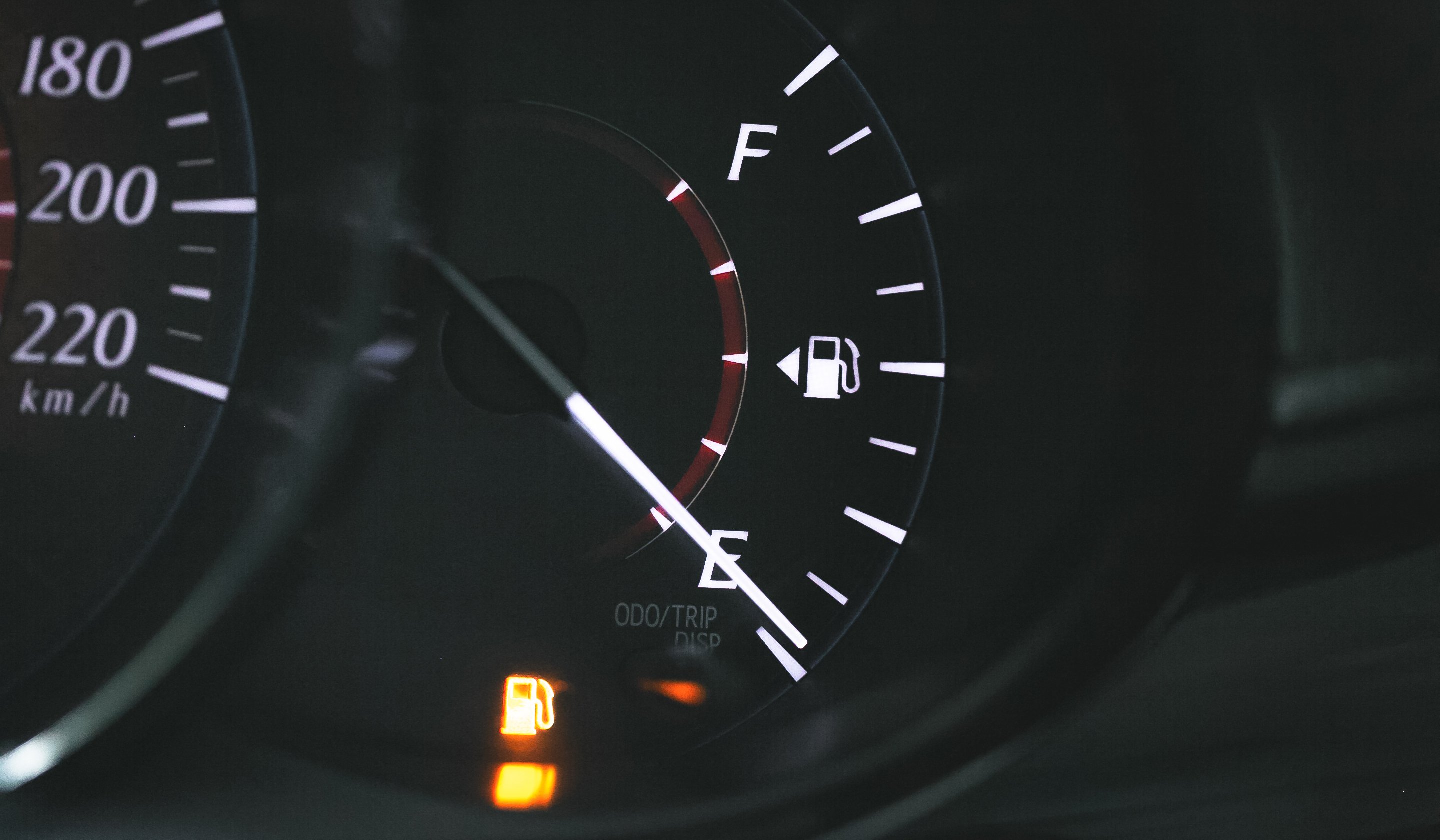 Definition of emptying the tank (phrase)
1: To contribute, expend, or put forth the utmost of one's effort, ability, and/or energy.
2: To make the utmost effort; to contribute to the absolute limit of one's energy and abilities.
3: Give one's all, go all out, go for broke, pull out all the stops.
Are you emptying the tank in your faith, family, marriage, work, and relationships? If you're not, do you find yourself in moments of regret?
Motivational speaker and author Jim Rohn states "we must all suffer from one of two pains: the pain of discipline or the pain of regret. The difference is discipline weighs ounces while regret weighs tons."
I venture to believe that this thinking isn't new to you. That you've either shared or received words of encouragement as it relates to providing maximum effort at work, in a task, on a project, or within your relationships. But I want to challenge you to empty your tank.
To do this, you must know how to bring your best effort, take ownership of your effort, and move forward given a favorable or unfavorable result.

How To Bring Your Best Effort
3 ways to bring your best effort:
Identify your WHY
Surround yourself with people who bring their best effort
Sharpen your saw
In Viktor Frankl's book Man's Search for Meaning, he states "he who has a why to live for can bear with almost any how." Our best effort begins with asking ourselves a very important question…"What is your WHY?"
You can't possibly bring your best effort if you don't know what your purpose is or what drives you. Your WHY will cause you to make that extra phone call. Your WHY will force you to be intentional. Your WHY is your internal engine that drives the things that matter the most to you.
If nothing else, take the next 4:56 to watch this short video.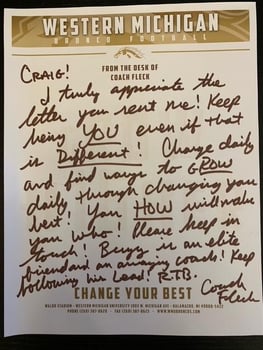 I have found it's easier to bring your best effort when you are surrounded by others who motivate you. Through my 11 years of collegiate coaching, I had the privilege of being around highly driven individuals. Former Western Michigan University and current University of Minnesota's Head Football Coach, PJ Fleck described it in a letter to me back in 2014 as "changing your best, daily." Our greatest growth occurs outside of our comfort zone. If it's uncomfortable, we're growing … If we're failing, we're growing … If we're tired, we're growing … If we're being corrected, we're growing … If we're taking notes, we're growing …
Our best effort requires us to constantly sharpen our own saw. When was the last time you invested in you? When was the last time you wrote down goals and created plans to achieve them? What are the daily inputs and messages you're filling your time with? When was the last time you read a book, attended a seminar, or watched educational videos? Have you subscribed to newsletters, trade magazines, or industry publications? Are you following the top experts on Twitter or LinkedIn? If we aren't investing in ourselves to increase knowledge, gain insight, and sharpen our skills, are we truly bringing our best effort?

Taking Ownership Of Our Effort
In a 2018 Forbes' article, Jared Narlock writes "Ownership is a mindset. It's a choice to realize each day is a new day and if yesterday's plan failed, you've already mapped out the path to success with the end in mind. You don't have to start all over – you just have to be accountable, make a few course corrections to get back on the track you clearly defined, bypass your fear and choose to own what you've been gifted the opportunity to do."
It is important to take a step back to evaluate our effort. There are plenty of times I have not given my best effort and reflecting on those situations allows me to do better the next time.
Dale Wimbrow's "The Guy in the Glass" poem was very influential to me at a young age. He describes this evaluation of self in his last few lines:
You can fool the whole world down the pathway of years,
And get pats on the back as you pass,
But your final reward will be heartaches and tears
If you've cheated the guy in the glass.
Part of our self-reflection is reaching out to Truth Tellers within our social circle / workplace. These are individuals you trust and give permission to speak freely, openly, and honestly without the fear of repercussion.
I encourage you to throw all your energy into evaluation and correction; don't be preoccupied with justification.


How To Move Forward Given A Favorable/Unfavorable Result
Even when we've given our best effort, it doesn't always translate to a favorable result. Knowing when to move forward is critical in emptying the tank. Take a moment and ask yourself: Will more effort change the outcome, or do I need to redirect my effort?
In Matthew McConaughey's book Greenlights, he explains an approach to living that gave him more satisfaction: If you know how, and when, to deal with life's challenges – how to get relative with the inevitable – you can enjoy a state of success he calls "catching greenlights." A greenlight is a sign you should continue with what you are doing. They can be affirmations, approvals, support, praise, or gift. All that matters is you pursue a greenlight when it emerges.
He also breaks down the three ways to respond to a red light
Persist (push on)
Pivot (change the way you do things)
Concede (wave the white flag)
In athletics, it's universally stressed to players to "move on to the next play." If a player can't continue to play due to an injury, you'll often hear coaches say, "next man/woman up." Sales guru Jeb Blount shares that one of the ways he teaches people to bounce back is to put rejection into perspective: "Over the years I've developed a simple trigger designed to shake me out of my self-pity when I've been slighted or find myself astride a dead horse. Behind my desk is an old index card taped to the wall. The paper has yellowed, and the words faded just a bit because I've carried that card around with me for 25 years. On the card are four letters…NEXT."
Make no mistake about it, emptying the tank is a very difficult concept to achieve. It requires us to push ourselves to the absolute limit of our energy and abilities, but the results are worth it. Ultimately, it comes down to a choice: How bad do you want it, whatever it is?