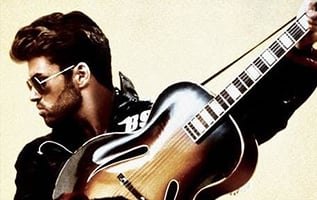 'Cause I gotta have faith
I gotta faith
Because I gotta to have faith faith
I gotta to have faith, faith, faith
-George Michael
As we come to the end of the year, we have much to be thankful for at Gibson: an amazing team, great clients, and we get to do it all in some truly wonderful communities. I feel very blessed and grateful to be a part of our employee-owned organization.
I also feel a renewed sense of hope and anticipation for all that lies ahead in the coming year. Yet, with this optimism and excitement comes some typical (for me) angst as planning sessions kick off, initiatives are prioritized, and rocks are set. Can we measure up to past success? What threats might our clients face in their businesses? Will the saber rattling in Washington seriously destabilize our economy?
Let's be honest. We've been operating for a number of years in a world with great tailwinds. This year we saw the weather vane flop back and forth and perhaps for the first time in a while, there is a sense that the headwinds are picking up. I'm concerned and bet others are, too.
As I was reflecting on our business, it struck me that many folks experience the same concerns in their personal lives as another year comes to an end. Living up to the latest version of what the perfect parent or spouse should be can seem insurmountable. And our jobs are ever more demanding. Are my kids doing okay? Am I giving enough to my spouse? Where is my career going?
Although it's easy to let the unknown risks gain traction and overwhelm your thinking, that's a recipe for mental paralysis. As the Greek stoic philosopher Epictetus wrote, "We cannot choose our external circumstances, but we can always choose how we respond to them."
Whether the world serves up a challenging new year or not, remember that you've faced tough situations before and prevailed. Plus, difficult times create room for opportunities. They're great for recalibrating and rediscovering your focus.
Over the years, it's served me well to keep the following front and center when I've faced difficult situations.
Know where you're going.
I can't change the direction of the wind, but I can adjust my sails to always reach my destination. - Jimmy Dean
Remember, this too shall pass.
Tough times never last, but tough people do. - Robert H. Schuller
Pick yourself up and keep moving forward.
What lies behind you and what lies in front of you, pales in comparison to what lies inside of you. - Ralph Waldo Emerson
Keep the faith.
We must accept finite disappointment, but never lose infinite hope. - Martin Luther King, Jr.

What's The Risk?
The frantic pace of an ending year, and all that comes with it, combined with the pressure we place on ourselves for ever improving results, even in uncertain times, can lead to feelings of anxiety and doubt. Yet, if you stay focused on where you're going, remember you've been here before (and made it), keep forging ahead, and most importantly maintain your belief in why you're doing it, you'll prevail.