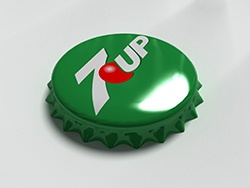 We're in the risk management and workforce business, including helping clients with their employee benefit plans. You can probably imagine that over the past 5 years, since President Obama's signature piece of legislation – the Affordable Care Act – became a reality, I often get asked my thoughts or even to speak to groups on Obamacare.
All that changed in the spring of 2015, when my book rEvolution: Turn Crisis Into Clarity And Ignite Growth was published. It's the real story of a leader's early mistakes, missteps, and miscues, as I took the helm of our 80+ year old company on the heels of the Great Recession.
Fortunately for me and my fellow employee-owners at Gibson, the story ultimately takes a positive turn as I came to realize just how critical organizational health and culture is to achieving the hard business results. Since our focus on culture and engagement, we've interestingly enough achieved record growth. We've also been named a Best Places To Work employer, one of twenty Indiana Companies To Watch, and most recently a member of the Inc. 5000.
Today when I speak with business leaders, human resource professionals, or even my relatives at family gatherings, the questions are no longer about insurance or the ACA. They know the members of my team at Gibson are far more equipped to tackle the ins and outs of Obamacare than I am. No, the questions I get today are about culture, employee engagement, and organizational health. I'm not going to lie to you; the ACA doesn't get me excited. Not at all. But ask me about culture, and you'll probably have a hard time getting me to shut up.
The most common questions usually center on what it took for me as a leader to make the pivot toward better culture and engagement. The fact that they are asking the question shows they likely care about people and haven't intentionally created the wrong culture. I can relate. Yet until I made a change in my approach to leadership, no amount of strategies and nifty ideas could get our machine going again at the speed at which we were capable.
So "heads up," here are the seven shifts that helped me the most:
You have to stay very

resilient

. Just like anything else, one surefire way to ensure defeat is to not even suit up for the game. You have to keep on going, no matter how difficult the fight. You have to appreciate that a major culture shift doesn't happen easily or by accident. This journey is not for the faint of heart. You will be tested.
Without being willing to question myself and much of what I believed, I couldn't have acknowledged how big a part of the problem I was personally.

Introspection

was key to me realizing that although I had always believed I "treated people well," I mistakenly applied my way of thinking to everyone else. If your organization is going to change, you will have to change.
When you recognize what you need to do, you also must adapt to your circumstances. Being

adaptive

means taking opportunities that come to you. It means being willing to part with tradition and legacy, except on the non-negotiables like your core values. In the end it's about embracing change. The more prepared you are to live in a fluid and evolving world, the easier it will be to implement necessary change in your organization.
You don't have the market cornered on good ideas. And your team will embrace your direction better when they're a part of it. A shift to an

inclusive

leadership style, where you're truly open to ideas from others, will stretch your mind and set an example for collaboration. It's important to seek out the thoughts and opinions of others. It's likely they have a perception that leadership hasn't truly listened in the past. It will take time to overcome this.
You need to have everyone marching to the same beat. This requires great organizational

clarity

. Start with a compelling mission, create your grand vision, and live your core values. Help everyone understand what's in it for them and how they can contribute. Your language and actions will drive this. No strategy or tactic can trump organizational clarity. Everything else becomes easier when it's right. Embracing change, faster decision making, collaboration, teamwork…they all become the norm when you have over-communicated clarity.
Far too often leaders fail to demonstrate

approachability

for fear that it makes them appear "soft" or not "tough" enough. Employees want your direction and help in setting basic expectations but they also want to have a relationship with their manager. It's your job to build relationships with your direct reports and foster a positive team environment where people feel comfortable to share their honest opinions and ideas. It starts with their relationship with you.
If you've done the rest of this stuff right, you will have a highly functioning team where people know their roles and the mission. Now you have to trust your team to do what's right and best without micromanaging.

Empower

them to do what you've prepared them to do. This doesn't mean you should fly blind or stop asking questions, but you give back all the progress you've made if you miss this critical piece.
Make no mistake; it took a lot for us to get here. We constantly kept working, tinkering, and
changing to get better. We have made a lot of progress but changing the culture is not a project or one-time thing. In fact, an honest assessment would be that we've slipped a bit. More accurately I think I have - especially when it comes to clarity and over-communicating. So the journey continues!
What's The Risk?
As one of my clients fondly says, "Once you set your pack down, it's way too tempting to stay and enjoy the view." I worry about this a lot - it's one of the biggest risks an organization faces. Cultural complacency has to be avoided at all costs.
One thing I know for certain is that over the years, the gains we've made from engaging our employees and driving a great culture have far outweighed any strategies or innovation from the corner office.