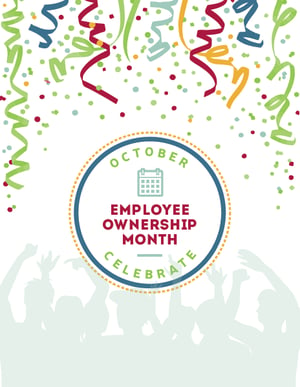 Anyone trying to run a company today knows it can be complex, difficult, and full of change. The one thing that seems to be a constant in a world of change, is the need for top talent. Whoever has the best talent typically wins. Securing that talent is challenging on a good day, and depending on your specific situation, can be darn near impossible on others.
Of course, to acquire and keep the best talent, you have to offer a competitive total compensation package, including salary and benefits. There are standard employee benefits such as medical, dental, retirement accounts, etc. And then there are differentiators – benefits some offer but most do not - that set you apart from your competitors.
At Gibson, we feel our financial commitment to our employee's retirement years is a true differentiator. During the Great Recession, while many were dropping or reducing their commitment to funding retirement accounts, we continued to match our 401k at pre-recession levels. Today, our 401k match is often above that of most companies – in some cases, even companies larger than us.
When we are "advised" that we could increase profits by decreasing our match, we are happy to say "No Thanks". The fact is we've consciously decided to overspend in this area. We are committed to doing our best to help our teammates prepare financially for retirement. We believe it's the right thing to do, and helps the financial wellness of our employees.
But the magnitude of our match is only one aspect of our commitment to our employees. Since 2011, our 401k match has been in the form of Gibson stock through our GESOP. That means ALL the members of our team are owners of Gibson. Most companies can't talk to potential employees about being owners in their place of work. We can and we do!
In some cases, it doesn't resonate so much (which probably is a leading indicator of the cultural fit, but more on that next month). But in most cases, you can see and feel the genuine excitement in a prospective teammate when you tell them that by joining the Gibson team, you will be an owner after just six months of service. It's very cool, and helping us attract the best and brightest to serve our highest priority – our clients. It is helping differentiate Gibson from our competitors.
We have found our GESOP to be an integral part of our recruiting and retention strategy at Gibson. Perhaps it could do the same for you? Have you considered an ESOP for your company?