Today we're sharing insight from guest blogger Rick Slagle, President and CEO for Majority Builders. We hope you enjoy Rick's wisdom and perspective.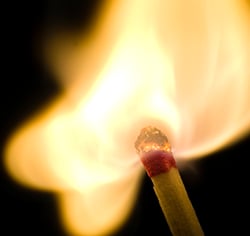 In a perfect world, when that morning alarm wakes us up like a cold slap in the face, we jump up, do our morning exercise, eat a healthy breakfast, get ready for work, and sprint to our office or first appointment, doing these things all the while with great energy and enthusiasm. We eagerly jump at the chance to make a pro-active difference and use our creativity to help create value for our organization. This is what we call a self-starter.
There are four keys to making an effective self-starter, in a perfect world:
Intrinsically Motivated
Self-starters have the drive, passion, and will to succeed. They have developed an intrinsically motivated behavior skill set. To strive and succeed in today's ever-changing, always evolving, technology driven marketplaces, company presidents, managers, CEO's, and leaders alike do not have the time, nor should they have the focus, to be micromanagers. For an organization to be successful they need self-starters or individuals that have their own inherent drive, initiative, and passion for the company. Every organization should have employees who have care, concern, and desire for the success of the business they work for, as much as the ownership does.
Former Notre Dame Football coach Lou Holtz once said, "Motivation is simple. You eliminate those who are not motivated." A self-starter is motivated without needing a person to stand over them, consistently encouraging them to attack a responsibility with passion. A self-starter is ahead of the deadlines, can anticipate what creates value for the organization, prioritizes well, and does not have the word procrastination in their vocabulary.
Entrepreneurial
Self-starters are entrepreneurial. Today, technology has the business world changing by the minute. The ability to take well thought out, calculated, entrepreneurial risk sets any self-starter apart from their peers. Mark Zuckerberg, the creator and developer of Facebook stated, "The biggest risk is not taking any risk. In a world that's changing really quickly, the only strategy that is guaranteed to fail is not taking risks." Self-starters have that innate ability to take proactive, well-positioned risks they know will benefit the organization.
Possessing the ability to be innovative, entrepreneurial, creative, and a risk taker at heart allows the self-starter to act, think, and react like an owner. Self-confidence and self-assuredness, as well as knowledge of your job and organization, provide a great back drop to take that entrepreneurial risk. The ability to fully grasp and understand your organization's mission and vision will allow that risk to be better suited for the organization's goals and objectives.
Leaders
Above and beyond anything else, self-starters are leaders, not followers. They have the ability to get things done. They work diligently to establish a measure of success, and then arrive at the tasks it will take to get the job done. Then they get tactical and roll up their sleeves to complete the tasks, seeing the job to completion, with a follow up to make sure the recipient is completely satisfied.
Leaders lead by example and self-starters raise the level of everyone else's performance. Their ability to get the job done fast, right, and with a positive outlook helps morale throughout the entire organization. Leading by example is such a successful tool to spread the self-starting mentality throughout an entire organization. People respond to those who work hard, get things done, take a task from beginning to end efficiently and effectively, as well as those who simply lead.
I love what John Maxwell stated about good leaders, "Leadership is not about titles, positions, or flow charts. It is about one life influencing another." Self-starters have the ability to influence others simply by the work they do and the way they go about getting the job done.
Team-Oriented
Leaders are team-oriented. Ken Blanchard says it perfectly: "None of us is as smart as all of us."
Good self-starters know when to involve the team to get things done. They tend to be more extroverted and actually enjoy the team interaction if it helps them to get the job done quicker, more efficiently, and more effectively. It is a real gift to know when to involve the team in completing a job or task. The self-starter leading by example pulls the team along jointly. Together they can complete a project far better than any one person.
Many of the soft skills employers want to see from high school and college graduates rest greatly in their ability to work effectively in a team environment. We want our employees and teammates to be good problem-solvers, able to work collectively to achieve a common goal, communicate, work hard, and work with pride. The question for any self-starter or leader is: are you pushing or pulling the people on your team? Leadership author, Patrick Lencioni noted, "Trust is knowing that when a team member does push you, they're doing it because they care about the team."
What's The Risk?
How much success would our organizations continue to have today if we didn't develop self-starters? Our time is so precious and we just don't seem to ever have enough of it. It is incumbent upon us to develop self-starters, as the future leaders of our organizations and as future leaders of this community. We need to grow individuals who have the ability to get things done, without anyone having to micromanage their work. We need to develop more self-starting leaders that quite frankly, just get things done. Yes, in a perfect world, we would have everyone in our organization be a self-starter.
This content was written and shared by guest blogger Rick Slagle.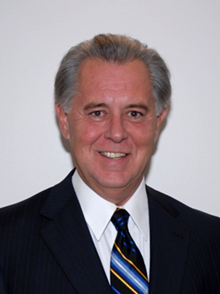 Rick Slagle is President and CEO of Majority Builders and along with his two brothers helped to start Majority Builders in 1973. Rick is also on the Board of Directors for the Indiana State Chamber of Commerce.