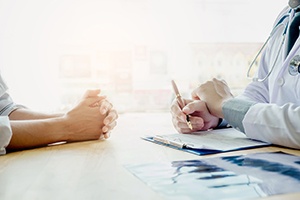 National Women's Health Week (NWHW) kicks off on Mother's Day. Led by the U.S. Department of Health and Human Services' Office on Women's Health, this is an initiative to encourage all women to make their health a priority and build positive habits for life. To improve your physical and mental wellbeing NWHW encourages you to:
Visit your primary care physician for a well-woman visit & preventive screening.
Get physically active - Women of all ages and abilities benefit from getting active; try to be active for at least 30 minutes every day.
Pay attention to mental health. Including getting enough sleep and managing stress.
Avoid smoking.
It can be challenging to know what is best for your health at every age. What is considered "healthy" for a 25-year-old woman is different for a 55-year-old woman. Check out the steps you can take for better health and select your age group - review the upcoming years to help you in the future. Each age category will provide you with a list of topic suggestions to start the conversation with your doctor at your next well-woman visit. Such as:
Reproductive health
Weight, diet, and physical activity level
Tobacco and alcohol use
Personal safety
Depression and any other mental health concerns
Family health history - heart disease, diabetes, and cancer
Who will make health care decisions if unable to
In addition to talking with a doctor about your health, it may be suggested you get certain vaccines or medical tests. Keep in mind, you may not need the same test done every year! The U.S. Preventive Services Task Force (USPSTF) makes evidence based recommendations to identify preventive services appropriate for each age group. They provide patients with the most accurate information on ways to prevent illness and improve health and wellbeing.
WHAT'S THE RISK
National Women's Health Week encourages you take control of your health! It's never too late to start your path towards a healthier you. Don't go to your next doctor's appointment with feelings of uncertainty. Have an open conversation about your health. Review the "Steps for Better Health by Age" to learn the questions to ask your physician. Knowledge is power, and prevention is key to living your best life.
Take the National Women's Health Week quiz to see how much you know about healthy living.