Today we're sharing insight from guest blogger Karen Moscato. We hope you enjoy Karen's wisdom and perspective.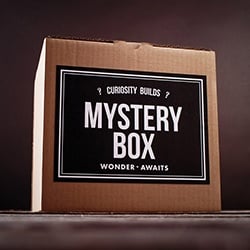 MasterChef is one of my favorite cooking contest shows. I think it's because I'm a chef waiting to emerge…but in reality I'm a klutz in the kitchen. To demonstrate my culinary prowess, my friends awarded me with the Kitchen Klutz Award when I was living in Fort Wayne. To earn this prestigious award I shared how I baked chocolate chip cookies by flipping them so they would get done on both sides! I don't think I would last long in the MasterChef kitchen!
Wednesday was MasterChef Night. As I tuned in to see which cook would have to leave their apron on their station and go home, I watched them face the mystery box challenge. They all raised their boxes to see what surprise ingredients they would have to cook with that evening. It was quite a mishmash of different fruits, proteins, and vegetables. My favorite cook focused on the ingredients she knew little about instead of the ones she knew she could make the star of the dish. Because she focused on what she didn't know instead of her strengths, she failed and was asked to leave her apron on her station.
Isn't our life as managers like the mystery box? Every day we raise our boxes on the ingredients we've been given and are expected to make a star dish out of them.
There are many advocates focusing on strengths instead of our shadow sides. Probably too many to mention. But what got my attention was the word focus. What do I focus on in my day-to-day management movements for the team and the organization? Do I focus on what the team needs? Do I get distracted by the numerous interruptions and issues?
I took some time to read up on best practices in focusing. I found that Leo Babauta is leading the charge with his latest book, Focus. It's worth a read. It's changing behaviors for me personally and professionally.
What other advice did I find? Tony Robbins has a great lesson for us all: "One reason so few of us achieve what we truly want is that we never direct our focus: we never concentrate our power. Most people dabble their way through life, never deciding to master anything in particular."
So how do we take the mystery boxes we receive every day and concentrate on what is important? Lift your boxes with me and put together a star dish by following a recipe by Scott Dinsmore:
Know What Actually Matters. That's right - know what matters! If you're stuck on this first step, think of the tasks you fear the most, as they are likely the most important. The 80/20 analysis is also a great place to start.


Pick Your Top 2-3 Core Tasks Each Day. These are the things that must happen no matter what. I use

Brendon Burchard's 1-page productivity planner

. Try it. It's been a lifesaver for me.


Kill Multitasking. There's a reason we shouldn't text and drive. We can't multitask. Think about it. We can only give our attention to one thing, person, or event at a time. If you don't, it's inefficient and it's rude to anyone around you.


Batch Your Emailing To Two Times A Day MAX. Okay, I admit this is a tough one. But if you begin to practice batching, you are more efficient by focusing more on core tasks and less on reactionary items.


Finally, Take Breaks And Reward Yourself. Most of us can only intensely focus on something for an hour at best. Every 30 or 60 minutes, take at least a few minutes as a break to clear your head. Find a fun way to get you free and clear - take a walk, mediate, feed the ducks, or listen to a song. You choose!
What's The Risk?
The biggest risk of losing our focus, according to Scott Dinsmore, is wasting our time and living a meaningless life. The solution? Simplify and focus on what we want out of life, our job, and our family. Go after the ingredients in your mystery box with focus. Use your strengths to create a life worthy of staying in the MasterChef Kitchen of Management.
This content was written and shared by guest blogger, Karen Moscato. Connect with Karen on LinkedIn and Twitter.