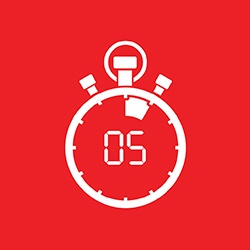 There is a "great restructuring" taking place right now in America, with one study by Oxford University suggesting that automation and artificial intelligence could threaten 50% of white collar jobs. And that jives with a Gallup survey where 58% of respondents see technology as the biggest threat to US jobs over the next decade.
Business management guru Tom Peters believes it doesn't have to be this way. In his capstone book The Excellence Dividend, Peters advocates for organizations to vigorously focus on putting their people first. This means a total obsession by leaders to develop and deploy the "soft skills" in their workforce that, in turn, can leverage the new technologies to create a truly unique, and distinctly human, client experience.
He also believes that Small and Medium-sized Enterprises (SMEs) are in the best position to deliver on this idea that excellence will drive relevance in the future. "It's the SMEs," he says, "who create, de facto, ALL the new jobs and readily come out on top when it comes to innovation."
As the leader of an SME and someone pondering what the great "tech tsunami" will mean to our people, clients, and business, I'm equal parts concerned about the future as well as optimistic about the opportunities ahead. So how does this notion of "excellence" intersect with the soft skills that Peters so passionately champions and claims as the great equalizer to the tech threat?
In a blog post on Peters' website, Seth Godin writes:
"Excellence means that you're indispensable. At least right now, in this moment, there's no one else I would choose but you. You, the excellent one, are so surprising, so delightful, so over-the-top and, yes, so human that there really isn't anyone else I'd rather dance with. [It's not] about meeting the spec, it's about setting the spec. It defines what the consumer sees as quality right this minute, and tomorrow, if you're good, you'll reset that expectation again.

The art of connection, the art of being human, the art of making a difference. Artists do things that have never been done before. They dig deep to create passion. They connect by changing things for the better.

The economy has been better, and the economy has been worse. Through it all, the market seeks out, recognizes, and embraces artists, people we can't live without. That's our opportunity right now. To be excellent means you must be an artist."
So, if artistry is what will be required, how do we lead our people there?
Peters likes to quote legendary director Robert Altman's Oscar acceptance speech as he implores, and even demands, that managers shift their perspective on what their main purpose is:
"The role of the Director is to create a space where the actors and actresses can become more than they've ever been before, more than they've dreamed of being."
Peters calls this Altman quote "beautiful language" and wonders aloud why this isn't at the top of every leader's agenda. "A manager, every day," writes Peters, "Has the opportunity to affect the life trajectory of every employee on her or his team or in her or his department."
Think about this for a minute: more than they have ever been before, more than they have dreamed of being. If your leadership were evaluated this way, how would you rate? Me? I'm failing. I haven't consistently helped those around me become more than ever before. Nor can I claim that I know what they all dream to be. My takeaway from Peters is that "good" is not good enough. Excellence demands something even better.
The good news is that infusing excellence into your organization doesn't have to be complex or expensive. In case that's not clear, Peters kicks off chapter 2.7.1 of The Excellence Dividend in his typical stream-of-consciousness style, with this:
EXCELLENCE is your next conversation.
Or not.
EXCELLENCE is your next meeting.
Or not.
EXCELLENCE is shutting up and listening—really listening.
Or not.
EXCELLENCE is your next customer contact.
Or not.
EXCELLENCE is saying "Thank you" for something "small."
Or not.
EXCELLENCE is the next time you shoulder responsibility and apologize.
Or not.
EXCELLENCE is pulling out all the stops at warp speed to respond to a screw-up.
Or not.
EXCELLENCE is the flowers you brought to work today.
Or not.
EXCELLENCE is lending a hand to an "outsider" who's fallen behind schedule.
Or not.
EXCELLENCE is bothering to learn the way folks in finance (or IT or HR) think.
Or not.
EXCELLENCE is waaay over-preparing for a 3-minute presentation.
Or not.
EXCELLENCE is turning "insignificant" tasks into models of … EXCELLENCE.
Or not.


What's The Risk?
The great restructuring will have winners and losers. Everything is on the line. The winners will be those organizations so obsessed with the artistry of excellence that they remain indispensable to their clients. And that can mean only one thing when it comes to asking, 'What's the risk?'
As Tom Peters often says when delivering one of his fabled keynotes: Organizations, no matter how much technology they use, are no more and no less than people serving people. And as a leader, your job is to serve the people who serve the people.
It's time to bring an obsessive focus to the soft stuff. Our clients will never be happier than our people. To deliver excellence in the client experience we must first have it in the employee experience.
And, as Peters writes in the passage below, we don't have to wait for it.
EXCELLENCE is not a long-term aspiration.
EXCELLENCE is the ultimate short-term strategy.
EXCELLENCE IS THE NEXT FIVE MINUTES.
(Or not.)
Shortly after finishing this blog post, I received the following tweet from Tom Peters himself - sharing his thoughts on "What's The Risk?" of not pursuing excellence. As a leader, it is even bigger than taking care of your employees and clients, it's about the impact you leave on your community as a whole. Thanks for always pushing us to think bigger, Tom!