Today we're sharing insight from guest blogger, Melissa Grubb, Head of School at The Stanley Clark School. We hope you enjoy Melissa's wisdom and perspective.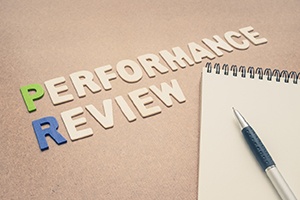 The dreaded performance review…no one looks forward to it. Performance reviews, if we're honest, are usually angst producing exercises organizations undertake for a variety of reasons, including what I suspect is the leading reason - saying we did them.
Recently, while procrastinating about starting another round of evaluations, I realized our process focused heavily on task-oriented behaviors that did not emphasize the cultural norms which matter to us most. I suspect most of us would agree that one of our most valued distinguishing features is the group of wonderful people with whom we work. I owed it to them to improve this process.
First, a word about the assumption made as we embarked on creating a new process. We assumed each employee is competent and that the process should support our expectation of continuous improvement. Our interview process lasts for days in most cases and, if we make a hiring mistake, we correct it as soon as possible regardless of the evaluation cycle. We assume the process is designed for the employees we wish to keep, not the occasional bad fit. Explicitly communicating this mindset positively changed how our employees perceive the experience.
To achieve our goal of designing a new review process, we collectively agreed upon essential questions to regularly discuss in performance review conversations. Acknowledging that work relationships and job satisfaction matter to the overall experience of "work" is crucial as these factors influence not only performance, but also general wellbeing.
We now use a culturally focused performance review that was collectively created and embraced. The process is deceptively simple. We ask everyone, regardless of role or position, to consider six questions in advance of a conversation with his/her supervisor. The supervisor does the same, in advance, for each direct report.
What are your professional strengths?
What challenges you professionally?
What are your professional goals for the next 12 months; what are the 1 or 2 things you need to reach your goals?
How are your work relationships? How supportive are you of others? Do you feel supported?
How would you describe your job satisfaction?
What else should we discuss?
We provide a list of 30 positive statements that speak to what we collectively find important to prompt thinking. We make it clear, however, that they are free to come up with their own. The following are a few that might apply in a variety of organizations:
Situations usually improve when I am part of them.
I am usually pleasant to be around.
I control tone well in both written and oral communications.
I am productive in meetings; I neither under nor over contribute.
I contribute to an environment that supports innovation and the exploration of new ideas.
Simply put, stealth expectations are tough to exceed. Removing the element of surprise is amazingly simple, helpful, and rare. A highly skilled, experienced, and otherwise valuable employee who gossips, hijacks meetings, takes professional disagreements personally, or consistently mismanages conflict creates an environment none wants and few address effectively.

What's The Risk?
The risk of not addressing cultural expectations is that new employees are left to their own devices (or worse, the curmudgeon looking for an ally) to figure out who we are. Without overtly expressed cultural norms, positive employees are subjected to draining behaviors that may negatively affect their longevity with us. In other words, we risk losing the wrong people.
Positive cultures are neither accidental nor optional for sustainable success; they are intentionally created, supported, and frustratingly fragile. To omit or de-emphasize cultural topics in performance reviews is to risk the essence of what makes our organization uniquely valuable. Besides, it's much more fun to work in a productive, positive place!
This content was written and shared by guest blogger Melissa Grubb.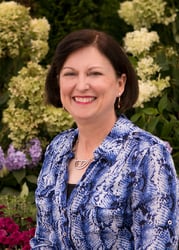 Melissa Grubb was appointed Head of School at The Stanley Clark School, an independent co-educational day school enrolling students in preschool through grade eight, in 2010. She is currently in her 31st year as an educator.
Melissa is actively engaged in the greater South Bend community. She serves on both the educational advisory council of the South Bend Chamber of Commerce and the Education Counts council for WNIT. She served on the foundation board for Beacon Children's Hospital. She participated as a panelist for Early Childhood Education for the United Way and has been a guest speaker at Saint Mary's College and throughout northern Indiana on the topic of employee evaluation systems. She is an active member of the Indiana Association of Independent Schools, the Lake Michigan Association of Independent Schools, and the Independent Schools Association of the Central States where she currently serves on the Accreditation Review Committee that oversees independent school accreditation in a twelve state region.
Connect with Melissa on LinkedIn. Connect with The Stanley Clark School via their website, Facebook, LinkedIn, and Twitter.