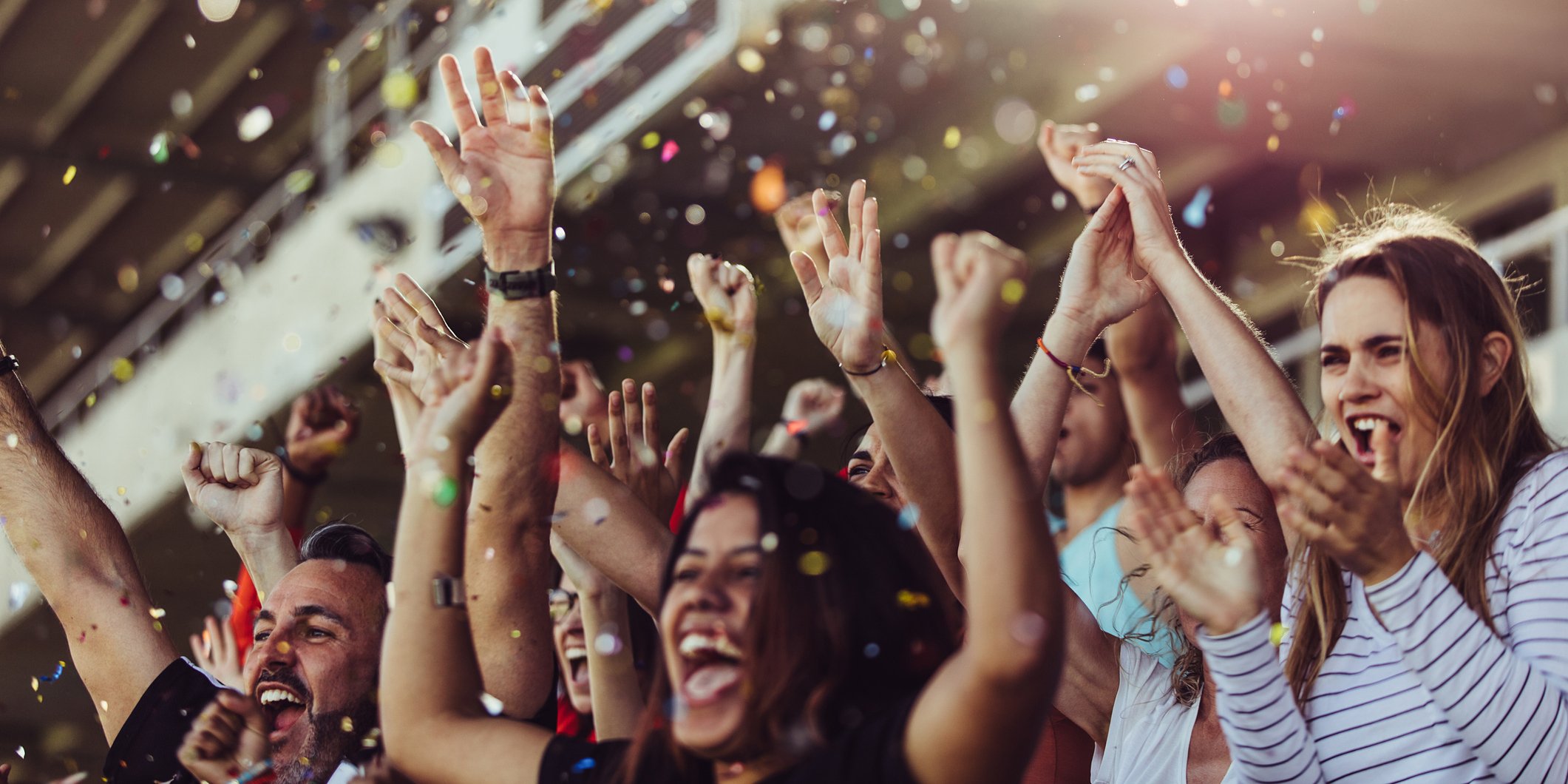 Ask someone who has been on a great team what made it so special. You'll hear about a group of diversely talented people who knew their role and were playing for something bigger than themselves.
If you dig a little deeper, you'll also likely learn there was a "favorite coach" who really "got them" and in turn got the most out of them. Some might even go as far as to say they were playing for their coach, not wanting to let them down.
It's a key reminder that who you are and how you act as a leader will have a tremendous impact on the success of your team. You may not be able to win without great talent, but you coul singlehandedly be the cause of a loss.
So, what's the makeup of a great coach?
Author Jim Collins says it starts with sincerity and often uses this Winston Churchill quote to convey that message:
The key to a leader's impact is sincerity. Before they can inspire with emotion, they must be swayed by it themself. Before they can move the team's tears their own must flow. To convince them they must themself believe.
It takes a great deal of emotional intelligence to be an effective coach. And as Churchill says, it all has to be authentic. They'll believe if you believe!
Your approach must be tailored to the individual. You can have a system and accountability for all, but you also need to remember that everyone on your squad has their own unique make up, experiences, context, personality, and perspectives.
In 2013, I wrote a blog entitled Brushing Your Thoroughbreds. It was partly based on an opportunity through my YPO chapter to meet Purdue University's head basketball coach, Matt Painter. Coach Painter, while acknowledging his reputation as a strong personality, "accepts two key things" about his players:
His players are different and can't all be handled in the same way.
It is his responsibility as the coach to modify his approach for each one.
An old mentor of mine was fond of using the thoroughbred analogy. People come to watch the horses race, he would say, referring to our salespeople. So, if one likes their hair brushed from right to left, do it. If another wants their oats warmed or soaked in water, do it.
His point was that no matter how finicky your people get, don't forget, they're the main attraction. Each one is a little different. And it's that uniqueness that gives them their edge in life.
Another take on being a great coach comes from executive leadership consultant Randall Stutman. He speaks to how different we all are when it comes to motivation. Some people are coin operated, some need autonomy, others just want respect. And sometimes the thing that one person would find motivating or inspiring might demotivate another member of your team.
With a small team, you might be able to know what makes everyone tick. At Gibson, using assessments like Kolbe and Working Genius has been a tremendous asset for our leaders and teams. However, as the number of people in your care grows, the probability that you can know all the nuances of each individual and remember to put them in action at just the right time, is not high.
Through his research and work as an executive coach, Stutman landed on a simple idea for this dilemma: fanness. In an interview with The Knowledge Project he talked about it being the one thing "that everybody on the planet wants":
They want the people that they respect, that they admire, that they look up to, they want them rooting for them. They want them clapping, cheering for their ball to go in. They want them to say and do and prove that they're a fan.
He cautions that this doesn't mean you should stop doing all the "other things." The psychology and behavioral science are important.
But according to Stutman, the question a leader should always ask in a given situation is this: what would a fan do?
This got me thinking. Most good leaders know to celebrate a big win, with a pat on the back, or a company-wide email. It comes almost instinctively.
But what about a fan? Fans frame things and hang them on the wall to keep the memory alive even longer. Fans create screensavers or t-shirts, so the story is told many times over. Fans write letters that can be re-read again and again. In short, fans are all in, all the time.
I think Stutman is on to something here. I'm betting we've all been fanboys or fangirls of some author, celebrity, or athlete growing up, so we have experience. Through thick and thin, good times and bad, we never stopped rooting for them.
The same goes for our people. Great teams need great coaches. And there is no better place to be a fan than courtside as the coach.