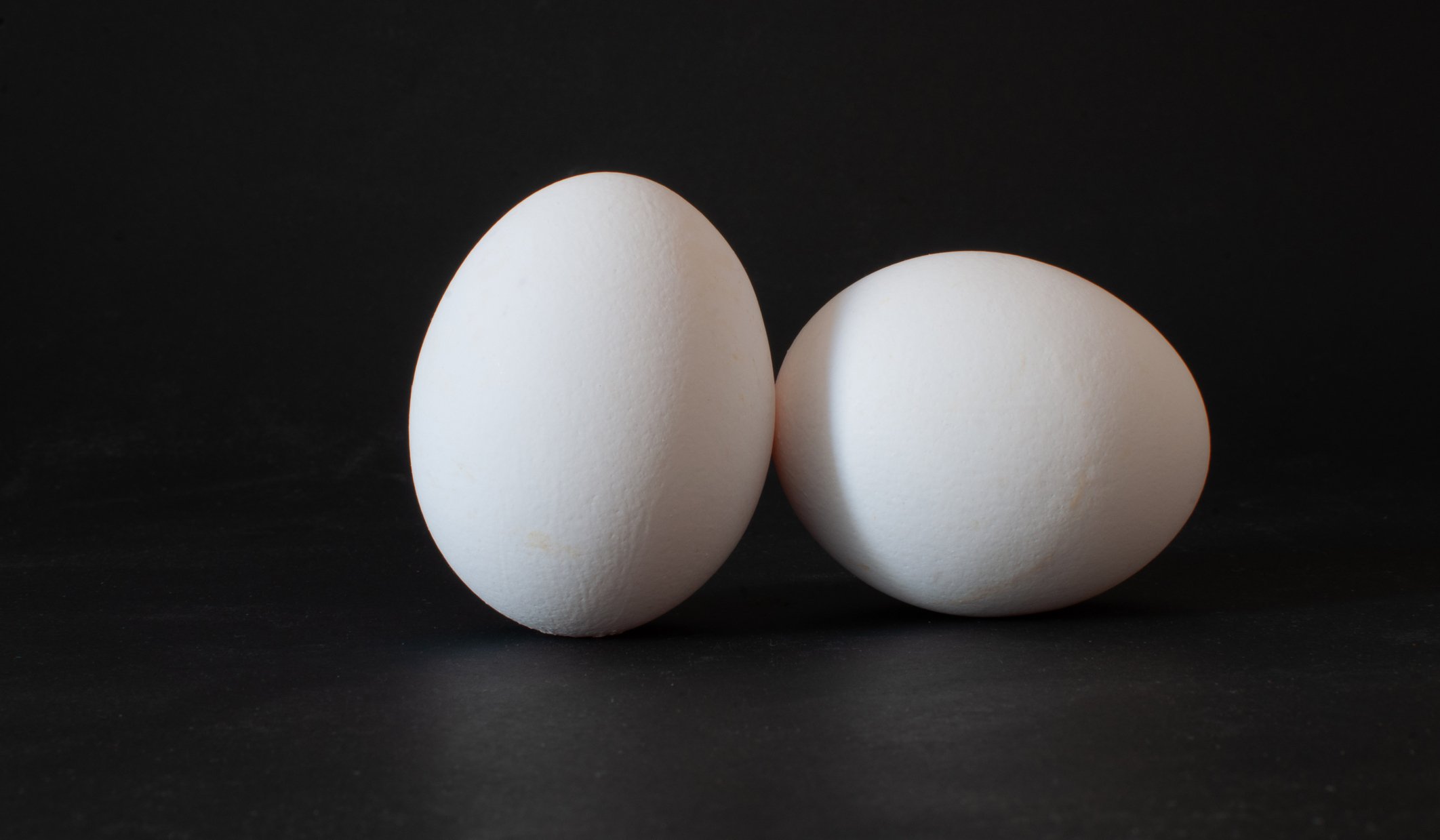 For as long as I can remember, I've always enjoyed team victories more than individual accomplishments. What's the point of doing "it" if you can't share the experience with others?
One early example – and looking back today, hard to call it a victory, or be proud of – was in 6th grade. It was a Friday night and my folks had gone to bed. I was flipping channels, hoping to stay awake for Friday Night Videos, which was the best a kid could manage if his parents thought ill of cable television and MTV.
My high school brother and a couple of his buddies popped in and I could tell they were up to something. With military precision, they scooped out most of the eggs from our refrigerator. I asked him what they were doing. "We're going to egg some cars on I-69 from the overpass, wanna come?"
Of course I did! To all those people heading north on I-69 through Ft. Wayne, Indiana, late that Friday night, I offer my sincere apologies for this juvenile stunt.
I'll fast forward to the "team" aspect of this story. While it was fun rolling with the older guys, I just had to tell a friend about it. A few days later as I was boasting to my girlfriend over the phone, I had no idea that my mother was running a federal wiretap program on my line. My need to "share victory" brought down the whole crew. Needless to say, it was a long time until my brother invited me out again.
Years later as I was graduating from college, I networked my way into a sales role with one of the national insurance brokers in Indianapolis. Through some good luck, hard work, and a supportive boss, I had my first taste of success in sales, landing the largest account in the office at age 23.
By 24, I had moved to Phoenix and joined another national broker in (arguably) its top office in all of North America. For the next 6 years in Phoenix, and another 6 or so back in the Midwest at Gibson, I was one of the sales leaders, if not the top salesperson, every year.
Although I enjoyed the financial rewards and recognition that came with my sales success, I began to realize that the wins I enjoyed the most were the ones where I partnered with one of my sales colleagues. Strategizing together, debating our approach, jointly making calls, splitting the work, listening more, and leveraging each other's strengths produced even bigger results. 1+1 equaled more than 2 every single time!
And beyond that, sharing victory with a teammate was the best part for me. Sometimes, I gave more. Or I could have gotten it done without them. Other times, my partner saved me. I learned shoulder-to-shoulder from others who thought or worked differently than I did. I became more aware of myself and my style. Somewhat ironically, my individual sales skills got better by selling as a team.
Clients benefited even more. They gained an extra set of eyes, and most importantly ears, focused on their needs. More expertise and experiences. More continuity long term, too.
I kept an abundant mindset, never keeping score on an account-by-account basis with those I teamed with, believing it would all work out in the end. Although I was giving something up by sharing my "pie" with others, my "slice" was growing faster through partnering. It became clear to me that we were infinitely better together.
During my national broker days, I watched too many highly knowledgeable insurance advisors get cast aside by corporate leaders because they were no longer able to grow their books of business. As a younger, inexperienced producer, I longed for their wisdom and experience. One day in Phoenix, it became very personal when a mentor of mine, one of the smartest and most talented risk advisors I've ever known, was terminated due to his lack of production.
I couldn't wrap my brain around it. Perhaps a compensation change was needed. But terminated after 25 years? There had to be a better way. I made a promise to myself that someday I was going to create a better model that rewarded team victory by leveraging the expertise of unique individuals.
Roughly fifteen years ago at Gibson, we implemented the team selling model that had previously been developing in my head. Candidly, it felt awkward at first as it went against the lone wolf mentality and behavior that most sales systems rewarded. Over time, it has become our identity and a true differentiator. Our people couldn't imagine it being any other way.
While some of this came instinctively to me, research has validated the science behind it. A study by neuroscientists Golnaz Tabibnia and Matthew Hertenstein advocates, "Cooperation produces stronger activity in brain structures along the mesolimbic pathway, a circuit known to signal pleasure in rodents, primates, and humans." The same region is activated by sharing.
The article went on to say that when people were asked to rate how they felt after earning their rewards, "Their responses corroborated the brain scans: They said they felt greater pleasure and satisfaction after succeeding as a team than on their own."
A few years ago, Simon Sinek authored a "little book of inspiration". The inside jacket states:
Though there are many paths to follow into the unknown future, there is one way that dramatically increases the chances we will enjoy the journey. To travel with someone we trust.
We can try to build a successful career or a happy life alone, but why would we?
Together is better.