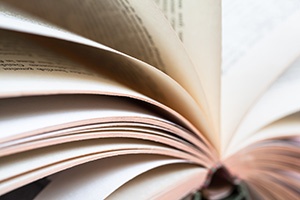 Our lunch was great. It was like the twenty years had never passed. We talked about our wives (only good things of course), our families, and certainly business. I laughed hard more than once as he shared anecdotal parenting stories from the past two decades. His sons, teenagers when I began working for him right out of college, were now grown men with wives of their own.
I can still recall many of those tales from years ago. In between sales calls, during long days on the road, he would mix business and personal advice, life lessons, and plenty of humor. He would take calls with his superiors and others while on his "car phone". He'd give me a quick look that I knew meant to stay perfectly silent and keep whatever was said "in the vault". Afterwards, he would break down these calls with our colleagues, or the folks in Chicago, giving me an inside view of how business and relationships worked inside a large company. He was my first boss, these were valuable lessons to pick up as a recent college graduate.
He never scheduled office hours for me to visit with him or get the mentoring I needed. I didn't have a formal training program. He preferred "OTJ" experiences as he liked to say. Those "On The Job" observations have stuck with me to this day.
That said, he never turned me away when I asked for help. On any given night, if I was willing to hang around outside his office until about 5:07 p.m., I could be certain the rest of our crew was gone. And that's when I'd bring my list of questions to him. When there wasn't enough time to help me on the spot or my questions were more in depth, I would get a road trip invitation. It usually went something like this: "Well Timothy, what are you doing on Thursday?" I always cleared my schedule, often driving out of my way just to depart from his house so I could get extra time in with him.
He gave me lots of rope. He believed in me. He was loyal and kept his word. He creatively supported me in a compensation dispute with corporate, even when they didn't live up to their end of the deal. Turns out, not long after Chicago's decision not to pay me on some accounts, I was the leading referral source for new hires (bonuses!) at our local office for several months. An amazing coincidence, don't you think?
Yet, in spite of all that, only 2 years into my first job, with a boss I adored, I decided to leave. What happened?
They say people leave because of their bosses. I think that's often true. People also leave when they have a poor view of their organization, as a whole. But sometimes, it's not a boss or a company issue. It's about an opportunity.
As I reflected on our lunch together, I couldn't help but think of the irony of my leaving him with a few departures we've had in recent years at Gibson. I decided to send him a text.
Me: Let me ask you something that we've never talked about. And be honest. How did you feel when I came to see you and said I was leaving back in May 1999?
Boss: Very sad, but I knew it was best for you long term. Our firm would have held you back. I was sad to lose you and your potential, but that was selfish.
Me: I've experienced this on my end a bit recently. It's hard when you're emotionally invested in people and they leave. Hard not to take it personally. You always supported me and went to bat for me. And you always treated me with class after the fact.
Boss: When people make the right decision, it is hard to be mad at them. It is always inconvenient to lose people and have to replace them and their work, but when it is a good move for them, then I would support their decision. You made the right choice, I supported you, and I have been proud of your success. One bad job move can cost someone dearly, so if you can help them, you are doing the best you can for them.
What he wrote hit me like a ton of bricks. I have been labeled "emotional" by those who know me. And as such, I admit to not always being as supportive as I should have been to some of our people when they decided to move on… No, that's not strong enough. The truth is, I've been selfish. I've made it about me and Gibson. I convinced myself that I knew what was best for them and used all my energy and passion to persuade them to stay. More often than not, it left a cloud over our relationship in the short run. And that's something I never wanted.
I am proud of them. I know they'll do well no matter what they're doing. And once the emotions of the moment wear off, it's an honor to think we've identified and helped play a role, however small or large, in growing outstanding talent that others desire. Most importantly, it's not about me or us. It's about them.
Back in 1999, I wanted a new experience. My wife and I looked at roles in Atlanta, Denver, and Phoenix. We decided to take the best opportunity, which ended up being in Arizona. It obviously wasn't about my boss. I suppose the compensation snub with corporate was something that got me thinking about a move, but I actually blame it more on a trip we took that spring. While sipping a few hurricanes at Pat O'Briens in New Orleans, we wondered aloud why we didn't live in a "vacation city" and decided then and there to make a move.
What's The Risk?
The next time someone pops in unexpectedly, shuts the door behind them and nervously asks, "You got a minute?" take a deep breath and remember, it's not about you. This is their moment.
The risk for leaders is the very fine line you must walk. You don't want to show indifference because sometimes they really don't want to go. And you want to remain supportive and excited, but feel like you owe it to them to ask the hard questions to ensure they've answered them for themselves. That's what good bosses do. After that, be happy for them. Thank them, honor them, and let them feel good about turning the page.