Today we're sharing insight from guest blogger Mike Cahill, President of Banking Services at Ruoff Home Mortgage. We hope you enjoy Mike's wisdom and perspective.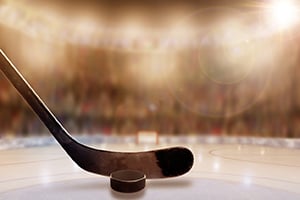 I recently came across a person on social media who was probably one of my worst hires ever. A very good person, just a very bad fit for the job and a poor judgment call on my part. I shared this with a friend who reminded me of a promotion I gave someone a few years back that was also ill advised. This friend has known me for a long, long time, so we reminisced about various bad hires or poor promotion decisions I made over the years.
As we all move up through management, the decisions that more times than not either make our break our success are the people decisions. Who do you hire, promote, reassign, develop, fire, etc.? After making sure you have the appropriate vision and strategy for your business, nothing is more important than the people decisions we all make.
Anyhow, back to my lowlights above. The person I was talking to happened to be someone I did not originally hire but promoted a few times and hired at other companies I moved on to over the years. They were kind enough to spend a lot of time talking about all the great hires, the development of talented people, and the impact we had on others' lives – and better yet, the impact these people have had on others over time. If you like sports analogies, many great coaches seem to come out of one program or another that can be traced to one original leader. Many times, the coaches who were developed in this original program go on to create bigger and better programs elsewhere.
This quote comes to mind: "You are not a leader until you have developed another leader who has developed a leader." The identification of good people - who are developed, nurtured, pushed, prodded, and given opportunities - leads to an incredible ripple effect over time.


What's The Risk?
This brings me to the title of this article. "You miss 100% of the shots you don't take" – a quote we're all familiar with from hockey great Wayne Gretzky. We won't be 100% accurate in our identification and development of people, but making mistakes is part of the price of moving forward.
I can make zero mistakes and be shooting 0 for 0, or I can move forward and shoot 6 for 10. Yes, I messed up 4 times, but think of the difference those six right decisions made. Not only during the time we were together, but in the futures of the people they impacted over the course of their careers. Besides, I can always go back and correct the four mistakes.
I have reached a stage in my life where I have more 'shots' behind me than in front of me, but my friend was able to point out many, many great talents we had the luxury of watching develop and move onward to make an even bigger impact wherever they went. Makes me want to take another shot on goal!
This content was written and shared by guest blogger, Mike Cahill.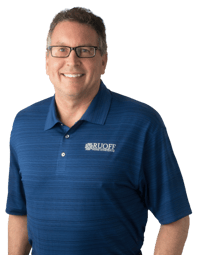 Mike is the President of Banking Services for Ruoff Home Mortgage. Ruoff employs over 600 people in 50+ offices in Indiana, Ohio, Michigan Kentucky, and Florida. He has held numerous leadership positions including, President & CEO at Physicians Health Plan, CEO of the AWS Foundation, and President & CEO at Tower Bank & Trust Company.
Mike is the President of the Board of Directors for Junior Achievement of Northern Indiana (7th largest JA organization in the country covering 30 counties in northern Indiana and southern Michigan), and a board member of the AWS Foundation and its NFP operating subsidiary, Anthony Wayne Rehabilitation Center. Additionally, he is on the board of the Northeast Indiana Regional Partnership, Dupont Hospital, and the Community Foundation of Greater Fort Wayne.
Connect with Mike on LinkedIn and Twitter. Connect with Ruoff Home Mortgage via their website, Facebook, LinkedIn, and Twitter.