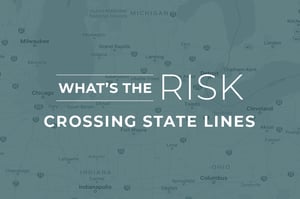 Michigan and Illinois recently legalized the recreational use of marijuana. This patchwork of laws, coupled with federal law that still criminalizes marijuana, leaves many employers wondering what they can prohibit and test for in the workplace.
The enactment of marijuana laws is only one of the many recent developments impacting employers' drug and alcohol policies. For example, the opioid crisis, low unemployment, recent OSHA rules, and the EEOC's targeting of common policy provisions, all, impact employers' drug and alcohol policies. Joins us for a timely event, where we will include perspectives from safety compliance and human resources professionals along with an employment law attorney to understand how it will impact your business.
Topics of Discussion
How to manage the evolving risks related to your drug and alcohol policies
How state laws legalizing recreational or medical marijuana impact your policies and practices
How these other recent developments impact your policies and practices
Practical advice for policies and practices to address these issues
Overview of state laws legalizing marijuana, focusing on Michigan, Illinois, Indiana, and Ohio
This FREE event will qualify for 2.0 SHRM credits.
TUESDAY, OCTOBER 1 KALAMAZOO

TUESDAY, OCTOBER 8 SOUTH BEND

TUESDAY, OCTOBER 15
FORT WAYNE
LOCATION

Fetzer Center - Room 2020
2251 Business Court
Kalamazoo, MI 49008

EVENT DETAILS

Breakfast & Registration
8:00-8:30 AM EST
Presentations & Discussion
8:30-10:30 AM EST

SPEAKERS

Luis Avila
Partner - Grand Rapids at Varnum

Shawna Neilson
Director of Risk Management Services at Gibson

Sheri Butler
Director for HR Solutions at Gibson



LOCATION

Aloft South Bend
111 North Main Street
South Bend, IN, 46601

EVENT DETAILS

Breakfast & Registration
8:00-8:30 AM EST
Presentations & Discussion
8:30-10:30 AM EST

SPEAKERS

Michael Palmer
Partner - South Bend and Grand Rapids at Barnes & Thornburg

Shawna Neilson
Director of Risk Management Services at Gibson

Sheri Butler
Director for HR Solutions at Gibson


LOCATION

Fort Wayne Country Club
5221 Covington Road
Fort Wayne, IN 46804

EVENT DETAILS

Breakfast & Registration
8:00-8:30 AM EST
Presentations & Discussion
8:30-10:30 AM EST

SPEAKERS

Thomas Kimbrough
Partner - Barrett McNagny

Shawna Neilson
Director of Risk Management Services at Gibson

Sheri Butler
Director for HR Solutions at Gibson

Sponsors