Flashback Friday: Do The Right Thing is still a value we live by at Gibson. Give this popular blog from 2014 a read. Does integrity "live" at your organization and in your relationships?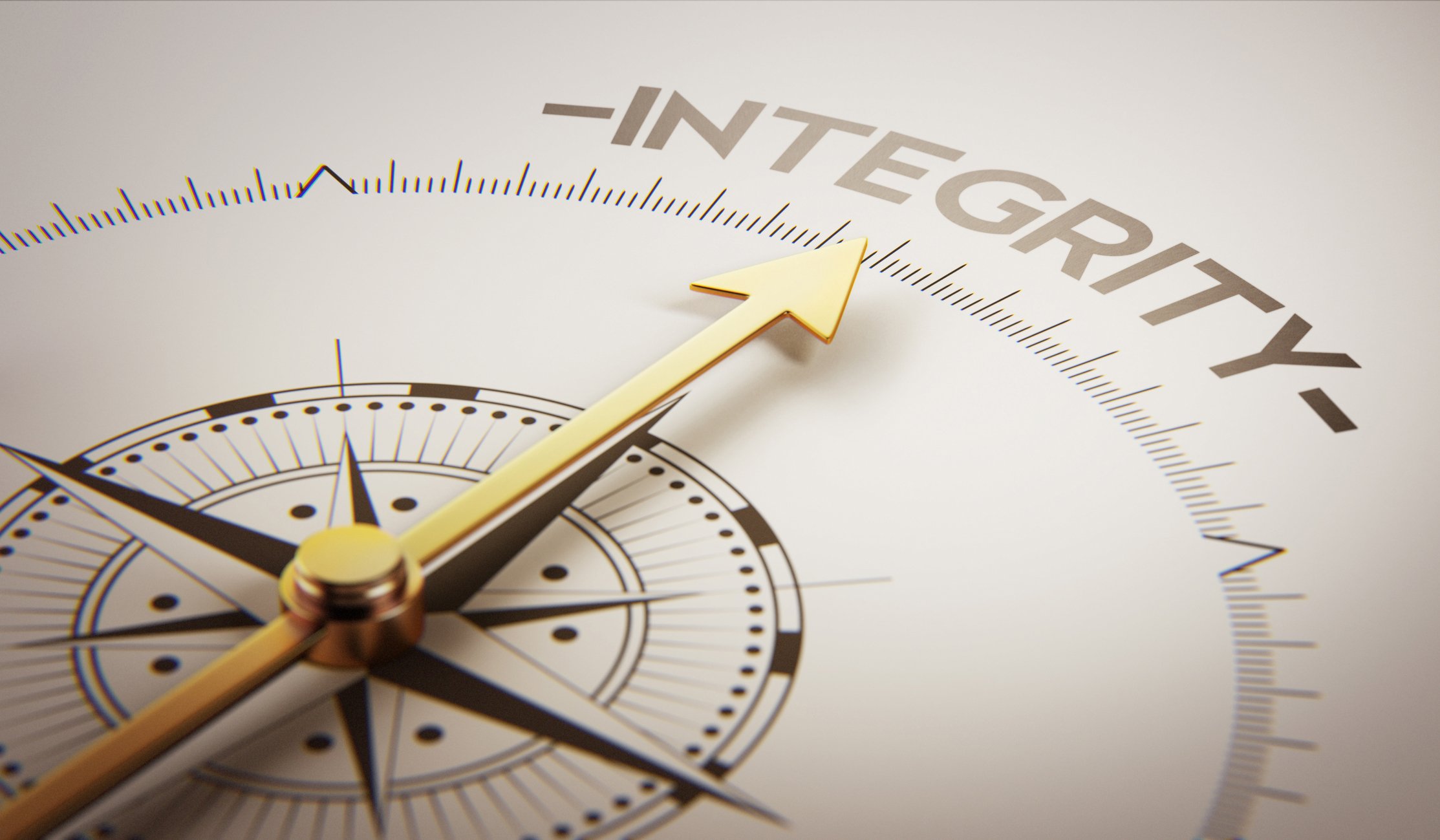 One of our Core Values is: Integrity Matters - Always Do the Right Thing. It seems elementary to ask why integrity matters. The answers are all too obvious, right? Yet all too often there are examples of integrity issues in our world, in business and in our personal affairs.
I checked out a few dictionaries online and they define integrity as: The quality of being honest and fair; the state of being complete or whole; an adherence to moral and ethical principles; to be honest and have sound moral character.
One of my partners, Mark Wobbe, pointed me to another website that offers a simple formula to define integrity:
Integrity = (Accountability + Competence + Ethics) – Corruption
Mark went on to say, "They define Competence as the ability to do something well like the ability to deliver a quality education or manufacture a safe and reliable medical good. Accountability, Ethics and Corruption are pretty self-explanatory. When presented as a formula it's easy to see that several items work together to make up integrity."
Doing something well also requires consistency over time and across settings. This means there has to be a culture of integrity so that as time passes new people know what to do. This cultural aspect has been really important to us Gibson.
Said Mark, "When I first started here, Dave Gibson told me, 'It's all about trust and confidence. If you don't demonstrate these, then you've lost all value.' As a new associate to Gibson attempting to prove myself and establish a client base, my first realization of Dave's comment was in my work with prospective new clients. If I couldn't demonstrate trust and confidence to them, I'd never gain them as a client. Later, after becoming a stockholder at Gibson and as we expanded into new markets with more services, I realized that Dave's advice still applied. As we searched for talent, made new hires, and forged new alliances with strategic partners, we had to be trusted and instill confidence in all that we were doing."
A culture of integrity also enables your workforce to "do the right thing" collectively. Take for example the Tylenol incident in the 1980s. Remember when Johnson & Johnson took full responsibility? The cooperation of people across multiple disciplines in a giant cooperation working without blaming one another and without fear of consequences allowed them to complete a recall of over 31 million bottles and save their brand. That's pretty remarkable! This was a great example of how integrity lived even when there was intense pressure to succeed, seemingly no time and little resources to complete the job, which are usually the contributing factors to an integrity breach.
Why It Matters For Gibson
"Quite simply integrity matters to Gibson because, as Dave always said, and Greg Downes after him, we're in a position of trust acting on behalf of our clients and on behalf of others in the insurance marketplace (e.g., insurance companies, TPAs, reinsurers). If we lack integrity, then the whole equation breaks down," said Mark.
Columnist William Cohen once said: "You can make many mistakes which will be forgiven by others inside (the company) and customers and regulators outside of your organization, but they won't forgive a lack of integrity."
Many of us at Gibson are client facing, working directly with our customer base. Many also represent Gibson in the community in civic life through volunteering and board positions. Other colleagues work closely with professional service providers like CPAs and attorneys in the business community. A lack of integrity in any of these relationships likely won't be forgiven. Integrity matters big time for us!
What's The Risk?
Simply put, a lack of integrity can destroy all the value you've built. It can drive key talent away or keep you from attracting new talent. It can cause a client to leave, and it can damage your brand or reputation causing future clients to avoid you and seek alternative providers.
The question to ask is this: Does integrity "live" at your organization and in your relationships?
In this dynamic environment, ideas and actions are carried out by multiple people in an organization through hundreds, even thousands of interactions. Yet, integrity can be destroyed by one person, one action, or one bad decision. Integrity is finicky that way. It only takes one violation and it's gone. No matter that 99% of an organization's ideas and its people's actions are sound, moral, and ethical. The 1% will ruin it for all.
As Mark said to me, "With the pace of change in today's business world and the pressure not only to keep up, but to continuously improve, and constantly evolve, how confident are you that integrity is alive in your culture?"