Today we're sharing insight from guest blogger Katie Tryniecki, Marketing Specialist at Gibson. We hope you enjoy Katie's wisdom and perspective.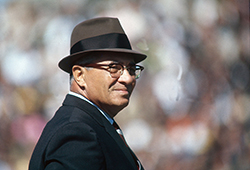 "Winning isn't everything, it's the only thing."
Most people associate Vince Lombardi with this line. But in fact, it wasn't the legendary coach of the Green Bay Packers who first said it. Some attribute it to college coach Red Saunders and others to John Wayne in the 1953 film Trouble Along the Way.
Yet Lombardi's son, Vince, Jr., said his dad regretted being perceived as a win-at-all-costs coach. Toward the end of his life Lombardi, Sr. set the record straight,
"I wished I'd never said the thing... I meant the effort. I meant having a goal. I sure didn't mean for people to crush human values and morality."
Though we're still recovering from the Packers heartbreaking loss in the 2015 NFC Championship game, my fellow Packers fans and I took time to reflect on Coach Lombardi and what he truly teaches us about "winning."
My colleague and Green Bay Packers owner, Bob Zavacky, shared that he believes Lombardi didn't mean winning at all costs. To him, Lombardi teaches that we should do everything it takes to legally and morally be the best we can be – as a person, in our jobs, and in our families. If we do that, then we win at life.
Chad Hahn, another colleague and also a Packers owner, chimed in with a different quote about Lombardi's philosophy on winning: "Winning is not a sometime thing; it's an all the time thing. You don't win once in a while; you don't do things right once in a while; you do them right all of the time. Winning is a habit. Unfortunately, so is losing."
Chad went on to discuss how Lombardi made sure things were done right in practice every time, so when game time rolled around, plays would be run correctly. Anything less was unacceptable. Do we hold ourselves to the same high standard? Do we practice for every game or prepare for every business meeting so thoroughly? Are we meticulous in our preparation? Those who can answer "yes" to these questions are clearly in a better position to win on the football field or in the boardroom.
This extremely high standard of excellence Lombardi held for his team wasn't always met joyfully. Just listen to interviews with his former players. They'll tell you there were plenty of times they didn't like Lombardi and how hard he pushed them. But they will also tell you with time they began to realize it was all for their own good.
Lombardi did what businesses today strive for: he developed a distinct culture within the Green Bay Packers. The discipline, dedication, and commitment he pushed for wasn't just found in his words, but it actually became a part of each player. It permeated the organization. It was without a doubt a culture of excellence.
As Chad pointed out to me, the Packers recent loss reminds us there is no team, business, or person immune to mistakes and human error. Nobody wins every time. But winners win for a reason. Their fans, teammates, or clients know they will do the right thing, and the correct thing, every time. Not just when it's convenient. It's part of who they are as an organization. What's the end result of all this dedication and hard work, this culture of excellence? When you're doing things right all the time, success follows. You win.
What's The Risk?
The risk is thinking winning is the only thing. Rather, what sets your team apart is the hard work, dedication, and unwavering commitment to doing things right every time. These are what make a truly winning organization. And it is one of Lombardi's greatest lessons.
This content was written and shared by guest blogger, Katie Tryniecki.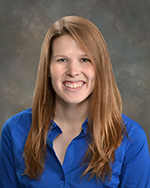 Katie is a Marketing Specialist at Gibson. She is responsible for blog writing and editing, public relations, as well as major events coordination and organization. She assists with social media including focused initiatives to train employees and enhance engagement. Additionally, she helps with internal and external communications and other special projects relating to strategic initiatives.
Prior to joining Gibson in 2014, Katie began her career at Hannah & Friends as their Community Outreach Coordinator and then Director of Operations where she coordinated events, worked with volunteers, and revamped their social media efforts.