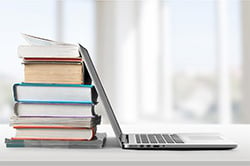 Seeking resources on workplace wellbeing but not sure where to find them? Look no further, I have several suggestions here for you!
As I discussed during the Workplace Wellbeing: Stop Telling Me What To Do webinar, how the brain functions, the different types of motivation, and the research behind incentives are all critical in understanding how to achieve real engagement in your workplace wellbeing programs. There is an immense amount of research articles, studies, and books on these topics, but below are a few mentioned in the webinar that I'd encourage you to check out.
Taking the time to review some of the new research, such as the resources listed above, can help you begin to think differently about the wellbeing of your employees...and your own personal wellbeing!