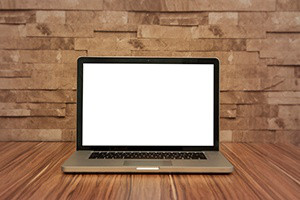 Your website and internet presence is a reflection of who you are and what you do. And it needs to be accurate. Be it potential clients, underwriters, or prospective employees – what they find on your website and the internet shapes how they view your company.
Does your risk management strategy take into consideration your online presence?
Potential Clients
Even if your services aren't something people will purchase online, they will likely do research before contacting you for information, a meeting, or a quote. This applies to both B2C and B2B contractors. When people search your company, what will they find? Will you even come up in their searches?
Here are a few things to consider to help review and improve your online presence for potential clients:
Does your website come up when relevant keywords are searched? This involves SEO, or search engine optimization. Having a website is great, but if you don't take time to make sure it is optimized, people searching won't find you.
Is your website optimized for viewing on mobile devices? In the U.S., more Google searches occur on mobile devices than on computers. If your website isn't optimized for mobile, it can be very hard for users to read and navigate from their phones or tablets.
Do the photos on your website accurately represent what you do? Have you made sure none of the photos show unsafe acts or conditions?
Even if you don't have a website, you likely still have some sort of presence online. This could be from social media profiles, Google reviews, Better Business Bureau profile, and other review sites. Does it provide an accurate description of your company and what you do? Is the information consistent across sites? Does it have your accurate contact info? Are you taking time to respond to any negative comments?
Underwriters
The representations you make online to your expertise, experience, or the type of work you do can impact the rate tables underwriters reference when pricing your business. Many contractors take pride in highlighting their toughest, most complicated projects looking to impress potential clients. While there may be very good reason to do this, it could actually scare underwriters away. Based on the underwriter's review of your website they may close their file or move into more costly rate tables due to the perceived higher hazard services you perform.
We worked with a firm who did a small project at a nuclear plant, they highlighted this project on their website homepage and it raised great concern from their underwriter. The same goes for airports, landfills, demolition projects, and the list goes on. Just be aware, many underwriters do not visit jobsites so their perceptions of what your company does may be entirely formed by what is on your website.


Prospective Employees
Recruiting top talent is a big challenge for many in the construction industry. Just as you will be doing your research on a potential employee, they are likely doing their own research on you. What will they find? Will they find an updated website that accurately describes who you are and what you do? Or will they find out-of-date information that doesn't properly reflect your organization?
Your website, social media accounts, and presence on review sites can impact the brand you are creating for prospective employees. Make the effort to ensure your online presence is accurately projecting your company, the work you do, and your culture.
Don't overlook the impact your company's online presence can have on potential clients, underwriters, and even prospective employees. Take the time to check on how your company is portrayed online and consider the questions and examples shared above.