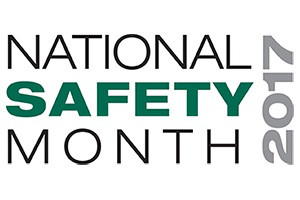 June is National Safety Month. While workplace and home safety are important every day of the year, the National Safety Council (NSC) specially focuses on safety during the month of June to help educate the public. Highlighting the following four themes throughout the month, the NSC aims to reduce the leading causes of injury and death – at home and in your workplace.


Week 1: Stand Up To Falls
Falls are the most common cause of traumatic brain injuries, including concussions. Keep your home and workplace safe by taking action to prevent falls.

Week 2: Recharge To Be In Charge
37% of the U.S. workforce is sleep deprived. Proper sleep allows us to recharge and avoid injuries at home and at work.

Week 3: Prepare For Active Shooters
Active shooter situations are unpredictable and unfold quickly. And it doesn't just have to be an active shooter – the threat of violence in general is a reality in the modern workplace. How can you help prevent workplace violence? And how can should you respond if an incident does occur?

Week 4: Don't Just Sit There
If you have back pain, you are not alone. 80% of Americans have it and 31 million will experience low-back pain at any given time.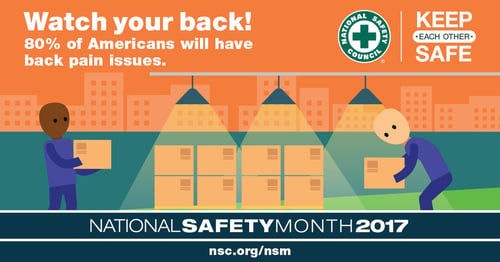 Even though June is National Safety Month, don't forget to prioritize safety all year long!