Flashback Friday: My team often hears me bring up the Stockdale Paradox. Ever since I read about Admiral Stockdale in Jim Collin's book, the lesson of pragmatic optimism has stuck with me.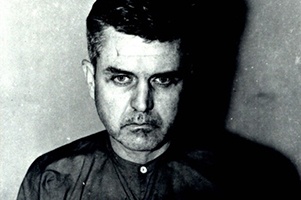 It was from Jim Collins' masterpiece Good To Great that I learned Admiral James Stockdale was something other than Ross Perot's running mate in the 1992 presidential election. Long before he was a target of Saturday Night Live's irreverent humor, Stockdale was the highest ranking naval officer to be held as a POW in Vietnam.
After Stockdale's A-4 Skyhawk was shot down over North Vietnam in 1965, he shared space at the "Hanoi Hilton" with, among others, John McCain. He was brutally beaten, starved, and denied medical care, never knowing if he would survive or see his family again, until his release in 1973.
Stockdale and his wife Sybil shared their story by writing alternating chapters in the book In Love and War. Collins, in preparing to meet Admiral Stockdale, read his book, describing it as bleak and depressing, even though he knew that Stockdale got out and reunited with his family. When Collins asked Stockdale what it felt like living the story and not knowing how it ended, he replied:
"I never lost faith in the end of the story. I never doubted not only that I would get out, but also that I would prevail in the end and turn the experience into the defining event of my life, which, in retrospect, I would not trade."
Collins went on to ask Stockdale who didn't make it out? Of course, those who lived without any hope often died in prison. But surprisingly Stockdale also identified another group: the optimists. He said the optimists would set themselves up for failure by saying, 'We'll be home by Christmas' but Christmas would come and go and still they were imprisoned. And then it was Easter. And Thanksgiving and Christmas again. They ultimately 'died of a broken heart'.
At the end of their conversation, Stockdale provided this gem to Collins, which Collins aptly named the Stockdale Paradox:
You must never confuse unwavering faith that you will prevail in the end – which you can never afford to lose – with the discipline to confront the most brutal facts of your current reality, whatever they might be.

And we're not getting out of here by Christmas!
It turns out the Stockdale Paradox is quite applicable to business, too. Many leaders lack the grit and resilience to stay in the game. But there is also another group. Think about the leaders who are constantly over-talking and over-playing their hand. It's usually a case of confidence turning to arrogance. They no longer seek out feedback. They stop listening. And they no longer are all that interested in building their company.
In a Medium post, entrepreneur Paul Smith referenced the Stockdale Paradox and described the unique leaders who emulate it as pragmatic optimists:
"(They) demonstrate the unshakable self-belief they can achieve their goals — but are always accepting of their day-to-day situation; of what is (and isn't) working; of changes in their market and environment; of feedback, both subjective (customers, staff, investors) and objective (sales, traction, analytics)."
What's The Risk?
The risk occurs when leaders are unable to bridge the duality of pragmatic optimism. Our organizations and employees require our vision and unshakeable belief in the future. They need our grit and resilience in the face of daunting challenges. They want our positive energy and morale-boosting spirit. Yet we can never avoid confronting the unvarnished reality of our current situation. We owe it to them to always deal honestly with the situation at hand, just like Admiral Stockdale.