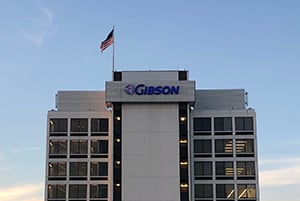 "The magic formula that successful businesses have discovered is to treat customers like guests and employees like people." - Tom Peters
With annual budgeting season upon us, many organizations are facing the age-old question of cutting or spending their way to prosperity. Many businesses talk about the importance of growth yet allocate much of their planning time toward cost control initiatives. Yet, the celebrated stories of success rarely involved a sustained history of austerity. Business consultant Scott Edinger sums it up well in a Forbes article, "I believe strongly that we should attack waste, and there is often plenty of fat to trim. Unfortunately, many executives are so laser-focused on cost-cutting that they lose sight of their real objective: actual growth, not just the bottom line."
Treating your clients well by investing in new and better solutions and attracting, growing, and retaining the best talent in the market can't be accomplished through spending cuts. It requires investment.
In The Excellence Dividend, Peters pleads for leaders to over-invest in people and facilities. "Cost cutting is a death spiral," he writes. That said, successful companies remain profitable over time.
At Gibson we became lax in our financial discipline a few years ago, thinking that all spending was created equal. We ended up investing in the wrong things and without accountability for their return. Being in what the EOS folks describe as the visionary seat, and without enough visibility into our finances, I was a primary cause of the overspending. It required infusing more discipline the following year. And that wasn't any fun, for me or our team.
We've got our financial bearings again. All the small cuts we made paled in comparison to making the right people decisions. In fact, most of the small stuff created more noise than value. Whereas having the right people in the right seats has made all the difference.
Today, we're laser focused on efficient growth. And that means investing in two key buckets:
Initiatives that create value for our clients
Our employee experience
To that end, we're growing our resources and knowledge to remain expert guides for our clients. We brought on Melissa Rix, a highly regarded benefits and compliance attorney to help lead our clients through the challenging health and benefits maze. We partnered with one of the leading health care data analytics engines, Springbuk, to help our clients identify specific cost drivers of their total health care spend and pinpoint gaps in care for ongoing chronic conditions that can be strategically addressed to avoid catastrophic claims and improve individual health outcomes.
Within our Property & Casualty Practice we've recently partnered with an industry leading technology firm to radically simplify and automate the application process for our prospective and current clients. In addition, we upgraded our electronic driver screening platform to offer clients real-time, automated MVR updates on their employee drivers.
And we've made a renewed commitment to our team. This includes a multi-year plan to ensure they're all working in class A facilities. This was a big part of our thinking in moving into new space in Downtown South Bend. We want our people to have the best work environment so they can focus on doing what they do best for our clients.
We also invested in a full-time learning and development role internally. This is what Peters means when he talks about over-investing in our people. We're teaching soft skills while also growing technical knowledge. We're asking our people what they want to accomplish at Gibson and how we can help them do that.

What's The Risk?
"Cost cutting always sends a message to customers, employees, or both. The companies with the highest customer loyalty also have the highest employee loyalty. It's tough to know which came first… but they tend to happen together," warns business strategist Ian Altman.
What message are you sending? Does your outside message line up with the way you actually operate? I've sometimes had to remind overzealous clients looking to make huge cuts in their health care costs that a particular strategy, while able to drive costs down in the short run "isn't exactly a best places to work" lever I'd pull (assuming that's important to their culture).
As Edinger writes, "While it's an obvious truth, we tend to forget that the best way to increase the bottom line is to make the top line larger. That will only happen if you invest in building the muscle that enables growth."
As you and your team create a great plan for next year, stay vigilant, stay focused, maintain your discipline, but don't forget that growth cures most ills. Will you cut or spend your way to prosperity?