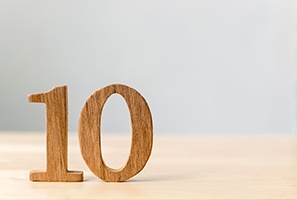 Wow, another year of blogging is in the books! A big thank you to the guest bloggers who took the time to share their wisdom with us in 2017. And thank you to all of our readers who keep coming back for more!
Here are the most popular #WhatsTheRisk blogs of 2017:
Click the title to read the full blog.
by Tim Leman, Chairman & CEO at Gibson
Are you harmoniously integrating the energy, systems, and people in your organization? Or are you actually grating on them?
by Tim Leman, Chairman & CEO at Gibson
Being a leader means more than just leading your family or your company, it also means leading your community.
by Greg Downes, Chairman Emeritus at Gibson
Most of us know what to do. We just don't always do it. We know what needs to be said but are unable to summon the courage to stand tall and speak up.
by Tim Leman, Chairman & CEO at Gibson
There are plenty of book lists out there. This post is a little different. While I've got examples of specific books for you, more importantly I want to emphasize the kind of books you should read. As Japanese author Haruki Murakami has written, "If you only read the books that everyone else is reading, you can only think what everyone else is thinking."
by Patrick Frazier, owner and executive coach for The Coaching Authority
What does it take to be successful? Ask around and you will find different answers to the formula of success. The truth is, success leaves clues and you can achieve the success in the area you desire by observing the common qualities and principles.
by Mike Cahill, President & CEO of Physicians Health Plan of Northern Indiana
Life is a series of elevators. As long as people are sending an elevator for you, why not get off the one you are using and send it back down for someone else even if you are still using it?
by Thomas Gryp, President & CEO of Notre Dame Federal Credit Union
What if 95% of all this talk about leadership is actually missing the mark? Instead of focusing on the techniques, strategies, and tactics surrounding leadership, maybe the actual ingredient needed to create a good leader is something totally different.
by Tim Leman, Chairman & CEO at Gibson
Do you ever wonder how many on your team are really hearing you? Are they aligned with the vision? Are they along for the ride?
by Brad Serf, Principal at Gibson
If you're not getting a few participation awards every now and then, are you missing out?
by Tim Leman, Chairman & CEO at Gibson
"You can't let a win go to your head or a loss to your heart." Read about this and 11 other business and life lessons learned over the past 12 years.
Thank you to all our bloggers and readers for making this another awesome year. I'm looking forward to 2018!
If you are interested in contributing to the Gibson blog, please send us an email.