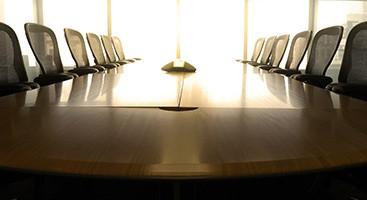 One of the most misunderstood types of business insurance is management liability, or as it's also called, executive liability. It's comprised of directors' & officers' liability (D&O), employment practices liability (EPL), and fiduciary liability.
Management liability insurance may include other non-liability protection such as various crime coverages, kidnap, ransom & extortion, and workplace violence & crisis response. In addition, cyber or privacy liability insurance is also related, but has become a separate matter.
In the privately-held company arena, there is ample confusion and even sometimes denial in understanding the risks faced by the D's, O's, and the entity itself. A variety of business activities such as mergers & acquisitions, raising capital, perpetuation planning, and trade secrets, as well as relationships with creditors, regulators, competitors, and customers, create exposures for executives.
EPL is a little more straightforward. Most can draw from the name itself and deduce that employers face risks in their dealings with applicants and employees, both current and former.
Fiduciary liability, like D&O, is not so straightforward and is often gravely misunderstood. In simplest terms, an employer that sponsors health and welfare plans for its employees has multiple fiduciary-related exposures to statutory and other liabilities.
"These risks are covered by our umbrella policy; it sits over the top of our insurance program and covers everything else, right?"
Unfortunately, there are many mistakenly held beliefs like this one. The confusion begins with not making a distinction between bodily injury/property damage and financial injury. Clarity is possible if a few items are considered.
First, an umbrella policy is a form of liability insurance providing additional limits for catastrophic losses involving bodily injury and property damage. It is placed in concert with various primary liability policies such as the commercial general liability and commercial automobile policy.
Second, the purpose of management liability insurance is not to provide liability protection for bodily injury and property damage, that's the job of the aforementioned. But rather its purpose is to provide protection for individual directors, officers, other members of management, and the business entity itself for claims involving mismanagement, breach of a particular duty, or certain regulatory enforcements. In these scenarios, the alleged injuries are financial in nature as opposed to physical, such as bodily injury or property damage.
For more on management liability see this article by Kevin M. LaCroix on his The D&O Diary site. The key take-away is this: there are several categories of liability insurance, and they are complementary not substitutes.
So, what are the "injuries" or "damages" covered by management liability insurance?
Director's & Officer's Liability
Claims could emanate from both outside and inside of the firm. For example, outside parties could bring claims or suits for items such as tortious interference with a contract, neglect or breach of a duty, or misrepresentation. The parties could include competitors, customers, creditors, regulators (compliance), and vendors. From inside the firm, claims could come from investors, family (non-employee) shareholders, and key employees. Activities such as mergers & acquisitions, founding-ownership's exit, plans to sell the business, formation of an ESOP, and international expansion, often involving partnership or joint venture in other countries, can generate claims.


Employment Practices Liability
As mentioned above, EPL involves the employer-employee relationship. Potential allegations include, but are not limited to:
Discrimination - gender, race, religious affiliation, etc.
Harassment
Retaliation
Hostile work environment
Inequality or disparate treatment
Failure to promote
Wrongful terminations
There is no shortage of state and federal laws governing employment. The list above only scratches the surface of the variety of allegation on which a regulator's charge or an employee's claim could be based.


Fiduciary Liability
These exposures are somewhat more esoteric to most people. The main exposure can be traced to the ERISA statute, which is federal law (i.e., Employee Retirement Income Security Act of 1974). Its focus was originally on pension plans but also applies to today's defined contribution plans like 401k and there have been additional guidance and regulations enforced by the DOL in the years since ERISA was established creating additional exposures. In addition, ERISA has been amended numerous times, and one of those amendments brought group health insurance plans under ERISA law. Others include COBRA, HIPAA, Newborns' and Mothers' Health Protection Act, the Mental Health Parity Act, and the Women's Health and Cancer Rights Act.
Truly defining what fiduciary exposures are faced by plan sponsors and trustees, the sponsoring entity's directors and officers, and administrators in HR roles is daunting. A thorough review of all of the enforcement actions, regulatory interpretations, and case law surrounding ERISA and all of its amendments is beyond the scope of this post. The simple view is that if you are a director, officer, manager/administrator (e.g., HR), or trustee for an employer offering a typical complement of benefit plans (i.e., group health, 401k, etc.), AND you're involved in the design, selection/management of vendors, enrollment, and administration of the plans - including hiring others to do these things for you - then you likely have exposure as a fiduciary.
Don't let the confusing nature of executive, or management, liability put you or your company at risk. Because you are also exposed to personal liability, take time and seek sound advice to better understand the exposures both you and your organization are facing.