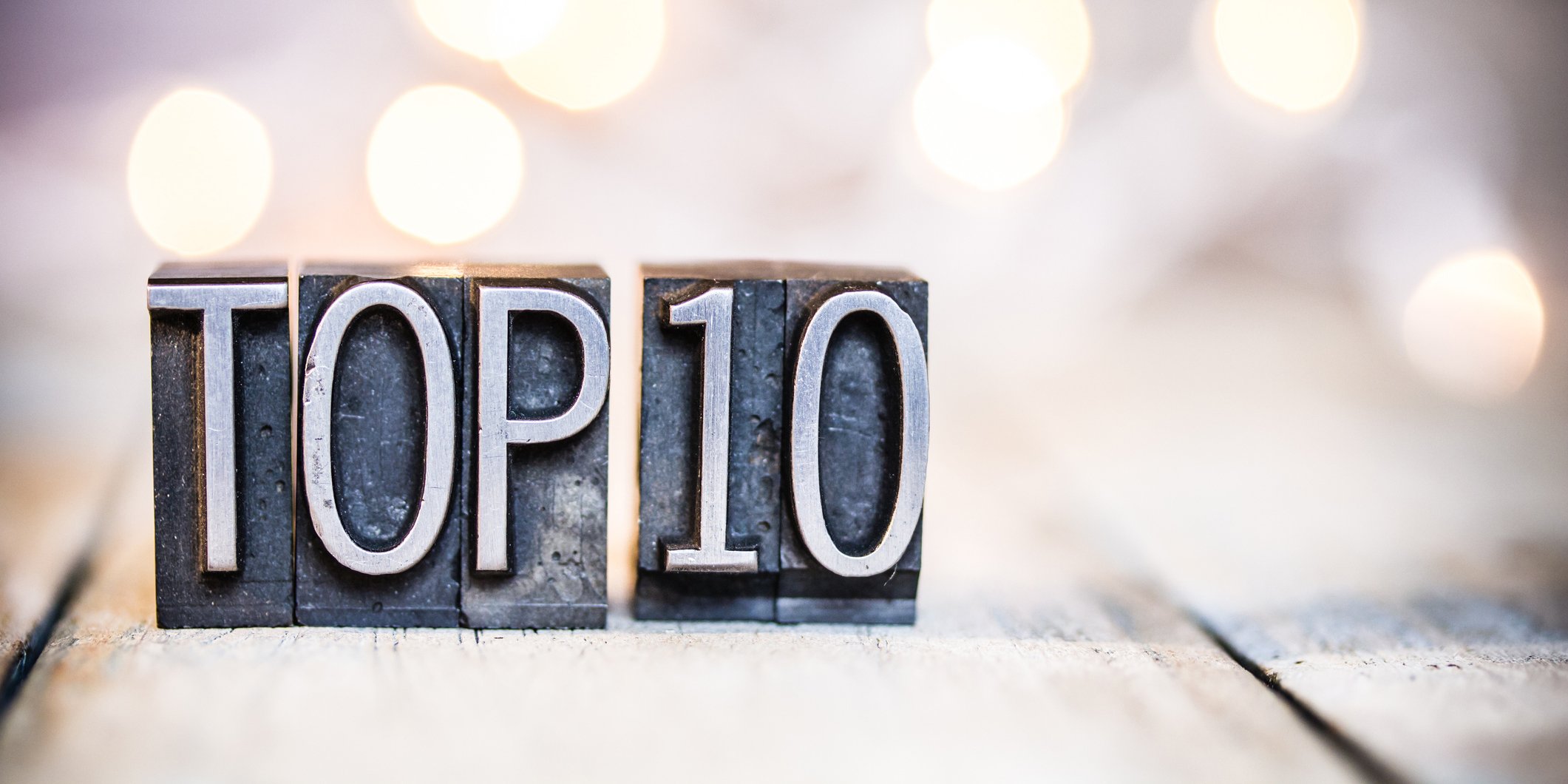 Traditionally this is the time when I highlight the top 10 blogs of the year, but in 2021 we introduced something brand new – The Edge Podcast! So, this year, let's celebrate both our top blogs AND our top podcast episodes.
Click the title of each blog or episode to read or listen.
The Most Popular Leadership Blogs Of 2021


5. The Future Of Work
By Nicole Fallowfield, Director of Administration at Gibson
The future of work is about much more than where we get our work done. The future of work starts and ends with the employee experience.


4. The Power Of Passion
By Santana Bozman, Managing Advisor | Private Client Group at Gibson
No matter what we want to achieve in life, igniting passion is a necessary step in getting us there.


3. The Edge
By Tim Leman, Chairman & CEO at Gibson
What can you do to help your team find their edge and own it?


2. The Power Of A Team Is On The Inside
By Mark Wobbe, Principal at Gibson
The power of the team is on the inside, and when a team knows this and lives by it, it will create amazing and positive changes on the outside. #ownyouredge


1. Finding Joy In The Journey
Craig Heatherly, Risk Advisor at Gibson
Those who have joy in the journey of life have better outcomes because they are willing to hear the truth, reflect on life's blessings, and understand that time is our most prized possession.
The 5 Most Listened To Podcasts Of 2021


5. Dr. Deborah Curtis Discusses Teams, Diversity, And Gratitude
Dr. Deborah Curtis, President of Indiana State University, joins Tim to discuss her leadership experiences, the secret sauce to a strong & cohesive team, and the role gratitude plays in her life. You'll also hear stories of how leadership, diversity, and empowerment are making an impact at Indiana State.


4. John Wortman Dives Into The Evolution Of Teams And Leaders
John Wortman, Co-Founder & CEO of Valeo Financial Advisors, makes his podcasting debut. John and Tim discuss growing a team, the evolution of a leader, and the importance of communication and being on the same page.


3. Larry Linne Helps Us Turn Knowledge Into Power
Larry Linne is the CEO of InCite Performance Group and this episode's guest. Larry discusses how leadership is really about getting the best performance out of other people. He also digs into the value of learning and the transformation of knowledge to power. Tune in now and hear Larry and Tim discuss the importance of listening & understanding people, abundance mindset, the power of women, and more.


2. Amish Shah Discusses Building Your Team And Company For The Future
Amish Shah, CEO of Kem Krest, joins Tim for this episode. Amish discusses how he builds his team for the future and the importance of a resilient leader. He digs into his role of creating and cascading the vision, as well as empowering his team. Tune in and hear Amish and Tim talk about diversity, Kem Krest's moonshot, and more.


1. Ryan Hasbrook Identifies The Importance Of A Strong Culture
Ryan Hasbrook and his team built a company from scratch out of a basement in Broad Ripple. This district of Indianapolis is infused with culture and family. These are two values the team at Eight Eleven Group wanted to insure would define them through the years. Ryan talks with Tim about creating luck and how to keep a culture.
A big thank you to all of our guest bloggers and podcast guests – we appreciate you taking the time to share your insight and perspective with us. And of course, a special thank you to our readers and listeners – we appreciate your continued support!
If you are interested in contributing to the Gibson blog, please send us an email.